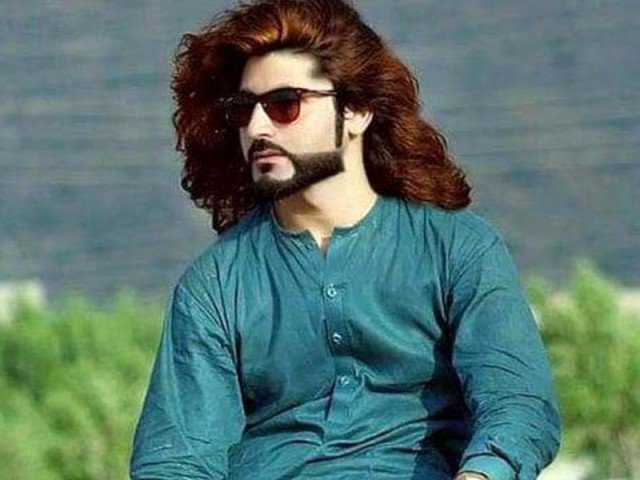 ---
ISLAMABAD: Despite being provided assurances by Prime Minister Shahid Khaqan Abbasi to hunt down and punish the killers of Naqeebullah Mehsud, thousands of Pashtun protesters have refused to end their sit-in outside the National Press Club in Peshawar.

A 15-member delegation comprising of Mehsud elders had called upon the prime minister on Tuesday seeking justice for Naqeebullah, who had been killed in an alleged encounter with Malir SSP Rao Anwar in Karachi.

Abbasi assured them that all will be done to bring those responsible to book.

Naqeebullah murder case: Four accused backtrack on their confessional statement

Boosted by their meeting with the prime minister, tribal elders, who had travelled to the federal capital from South Waziristan, have now returned to their homes.

A stage set up on a truck has also been removed.

However, youngsters, who make up most of the sit-in participants, have refused to budge on 'mere promises'.

"We want written assurances by the government," said Mehmood Khan Mehsud, one of the organisers of the sit-in, as he brushed off the verbal assurances of Abbasi.

"Hopefully, a notification may be issued by the PM Office in a day or two after which the sit-in may be called off," he added.

Mehmood also denied reports of a rift among the participants, explaining that the elders who had left the sit-in are expected to return on Friday.

'Justice for Naqeebullah': Long march reaches Peshawar

Meanwhile, Samiullah Khan Burki, a local Pakistan Muslim League-Nawaz (PML-N) leader from Tank, who had facilitated the tribesmen's meeting with the prime minister, said that the 15-member delegation of tribal elders were completely satisfied by the assurances provided by premier Abbasi and had called off their sit-in on the night of February 6.

"Members of the jirga which met the prime minister were convinced and satisfied. They had announced to call off the sit and left for South Waziristan. The container upon which the stage was set was also removed," Burki said.

Published in The Express Tribune, February 9th, 2018.