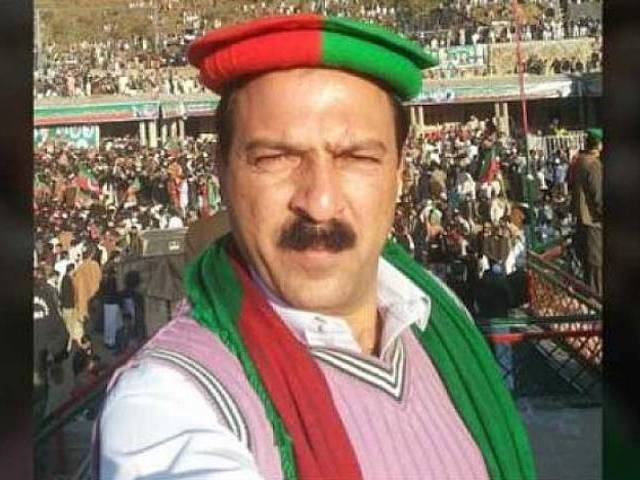 ---
PESHAWAR: A superior court on Thursday directed the speaker of the provincial assembly to summon an MPA-elect to take an oath of office in the assembly.

A two-member bench of the Peshawar High Court (PHC) comprising Justice Ikramullah Khan and Justice Ghazanfar Ali Khan heard a writ petition filed by the MPA-elect Baldev Kumar, represented through his counsel Mohib Jan Salarzai, who contended that while the top poll body had notified Kumar as a returned candidate on a reserved seat for non-Muslims in the K-P Assembly, neither the provincial government nor the assembly speaker had invited him to take oath as yet.

Another MPA breaks away from MQM-P, joins PSP

The seat had fallen vacant after Sardar Suran Singh, an adviser to the chief minister on minority affairs, was assassinated outside his house on April 22, 2016. Interestingly, the culprit suspected to have ordered the hit was Kumar who has been in jail facing murder charges.

Kumar was Suran's political opponent and was second in line for the seat after the Buner native.

In light of the charges, the Khyber Pakhtunkhwa (K-P) government had also requested the Election Commission of Pakistan (ECP) not to issue a notification announcing Kumar as a returned candidate.

The ECP, though, ignored the advisory and notified Kumar as the returned candidate on Suran's seat on August 24, 2016.

MPA Jhangvi, 300 others struck off terror watch list

On Thursday, Salarzai contended that the assembly speaker had the authority to summon an MPA-elect to take an oath, even if they were in jail.

On Thursday, the bench told Qaiser to invite Kumar to the assembly and then administer him the oath of office.

Published in The Express Tribune, February 9th, 2018.