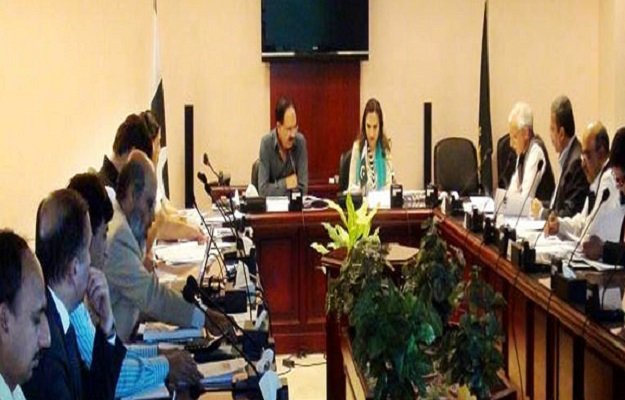 ---
LAHORE: A dialogue between teachers and provincial higher education officials ended at an impasse. The teachers said they will not accept the removal of the condition of PhD for vice chancellors, whereas the government stood their ground over the change in criteria.

The meeting was held on Wednesday evening at the Board of Intermediate and Secondary Education (BISE) Lahore between the Federation of All Pakistan Universities Academic Staff Association (FAPUASA) and elected members of other teachers' bodies from universities in Punjab. On the government's side, Punjab Higher Education Minister Syed Raza Ali Gillani, Punjab Higher Education Commission (PHEC) Chairperson Dr Muhammad Nizamuddin and Punjab Higher Education Department (HED) Secretary Nabeel Awan were present among other government functionaries.

According to an official present during the meeting, the government made it clear that new criteria would not be revised to withdraw the recently included condition that a candidate without a PhD was eligible to become a vice chancellor at public sector universities.

"The government's logic is that a PhD does not necessarily mean that a person can be a good administrator. Thus, a condition was included that such a person can apply. However, people who have acquired a PhD degree will be given preference as having the degree carries additional marks."

Talking to The Express Tribune, FAPUASA Punjab Chapter President Dr Javed Ahmed said that some of the conditions in the new criteria indicate that the government wanted to appoint bureaucrats as vice chancellors. "We will not let that happen as such experiments have been done in the past and all of those failed," he added.

Dr Javed Ahmed said that at the end of the meeting, the government officials asked the teachers to submit their reservations in writing. He said that FAPUASA was preparing a detailed report on the matter, which would be submitted to government officials next week.

FAPUASA also released a statement which said they would never compromise over abolition of condition of PhD for appointment of vice chancellors at public sector universities. In their joint press statement, Dr Javed Ahmed, Central Vice President Dr Shoaib, University of Engineering and Technology's Teaching Staff Association President Dr Sohail Aftab, PU Academic Staff Association office bearers Dr Azhar Naeem, Syndicate members Prof Dr Sajid Rashid and Mahboob Hussain, Senate members Dr Zaid Mahmood, Dr Kamran Abid, Dr Abdul Qayyum Chaudhry and others said that they had conveyed serious reservations of academic fraternity in the meeting with PHEC's Chairperson Dr Nizamuddin and HED Secretary Nabeel Awan.

They said that according to the new eligibility criteria, research, administrative and academic experience of world renowned academicians had been made equal to the director of any waste management company. They asked how a non-PhD holder could chair the meetings of advanced studies and a research board in which PhD and high-level research matters were placed for decisions. The academics also questioned how a person who had not conducted research on a higher level could promote the practice.

Published in The Express Tribune, February 9th, 2018.
COMMENTS
Comments are moderated and generally will be posted if they are on-topic and not abusive.
For more information, please see our Comments FAQ