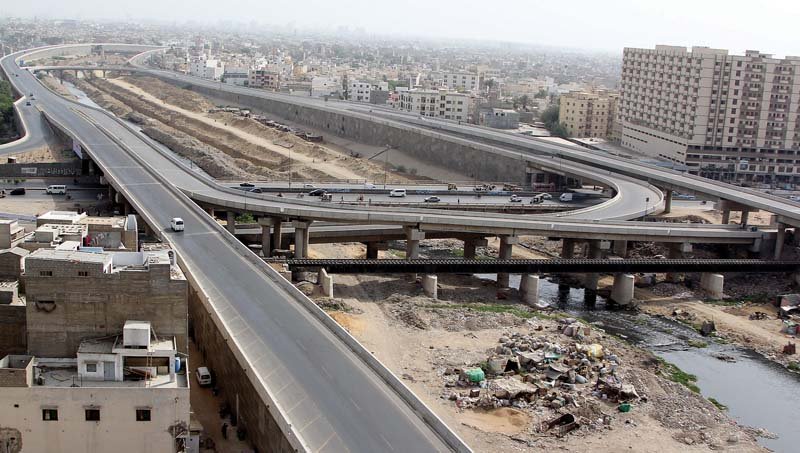 ---
KARACHI: The Sindh High Court (SHC) appointed on Thursday its nazir (official) as commissioner to verify the property titles and documents of 75 claimants seeking compensation for their land acquired for the Lyari Expressway project.

A two-judge bench, headed by SHC Chief Justice Ahmed Ali M Sheikh, also asked the nazir to submit his report in this regard within 15 days.

These directives came on a petition filed by the families affected by the project launched years ago who claim that the federal and provincial authorities concerned failed to compensate them.

Advocate Shaukat Ali Sheikh informed the judges that the government had acquired the petitioners' properties measuring 40, 80 and 200 square yards located on a 25-kilometre long portion of the Lyari Expressway in Liaquatabad.

SHC orders completion of Lyari Expressway by December 21

He said his clients' properties were properly leased to them upon fulfillment of all the legal formalities. The lawyer, however, alleged that the officials concerned had failed to compensate the petitioners despite the lapse of many years, which was an injustice to them.

He pointed out that even the court had passed orders to the authorities concerned to ensure payment of the compensation amount to the petitioners, yet they were not abiding by the same, which amounted to willfully and deliberately committing contempt of the court's order.

The court was pleaded to order the respondents ensure payment of compensation to the petitioners as soon as possible, as they had given their properties to the government but were still waiting for the money.

During Thursday's proceedings, the bench appointed its nazir to verify the titles and other documents related to the property acquired for the project. It further told the official to submit the report within 15 days.
COMMENTS
Comments are moderated and generally will be posted if they are on-topic and not abusive.
For more information, please see our Comments FAQ