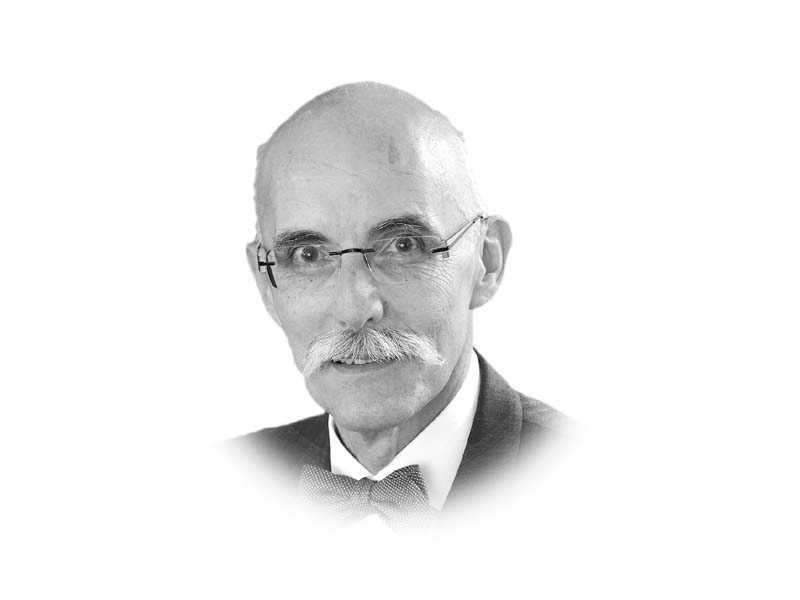 ---
The rule of law is the defining relation between society and the state. It is the ultimate condition in which citizens and the state are held accountable to a set of laws that are, as Kofi Annan, the Secretary General of the United Nations, wrote in 2004, "publicly promulgated, equally enforced and independently adjudicated, and which are consistent with international human rights norms and standards."

The rule of law requires, in Annan's words, "measures to ensure adherence to the principles of supremacy of law, equality before the law, accountability to the law, fairness in the application of the law, separation of powers, participation in decision-making, legal certainty, avoidance of arbitrariness and procedural and legal transparency." We understand this today as the fundamental architecture of a just society.

Effective rule of law creates an environment in which a country can promote development, protect its citizens from discrimination, and ensure equitable access to justice for all. This means that all citizens have the opportunity to live in peace without fear, with effective recourse in law when their rights are abrogated, and an equal chance to flourish and build a prosperous life.

The 2030 Agenda for Sustainable Development envisions a world where all people live free of violence and fear, where hunger and poverty are eliminated, and where the planet is protected for future generations. This global transformation is predicated on the understanding that human rights, peace and security, and development are deeply interlinked and mutually reinforcing. Pakistan is signatory to this global commitment to transform the world by achieving 17 Sustainable Development Goals (SDGs).

Of these, SDG-16 aims to create peaceful, just, and inclusive societies that live under the rule of law. This is the necessary condition in which all other goals — including those related to health, education, economic activity and other aspects of development — may be achieved. As such, this global aspiration ushers in a new kind of development, in which people make and influence the decisions that affect their lives.

The rule of law is also necessary for economic growth: businesses require the assurance of security, fairness and predictability to prosper. Globally, a quarter of the world's population live below the international poverty line of $581 per year; 790 million people lack adequate nourishment, a billion lack safe drinking water; and 880 million are deprived of access to basic health. Economic growth is essential to alleviate this human suffering, but it can only be sustainable and fair if its foundation is the rule of law.

Yet, ensuring the rule of law for all can pose challenges in Pakistan. In 2016, the World Bank's World Governance Indicators ranked Pakistan at the 20th percentile rank, meaning that 80 per cent of the world's countries ranked higher in terms of rule of law. This is perhaps one of the greatest barriers Pakistanis face in living fulfilling lives, and in creating a better, more prosperous future for their children and their nation.

Even within Pakistan, there are differentials in terms of the rule of law. Parts of the country with lower rule of law indicators, such as the Federally Administered Tribal Areas (Fata) and Balochistan, tend to lag behind on socioeconomic fronts. For instance, 73.7% of the people of Fata are multidimensionally poor — the highest in the country. The literacy rate in Fata stands at 24% as opposed to 58% at the national level. Quick fix interventions like economic recovery and infrastructure development may bring immediate respite, but long-term success hinges upon mutual trust and support between state and society, and a strong system of rule of law.

Recognising this, the United Nations Development Programme (UNDP) works closely with the Government of Pakistan to strengthen the rule of law, particularly in areas where it has been weakened by years of displacement, conflict and insecurity. In Khyber-Pakhtunkhwa, for example, the European Union is a major funder of a long-running UNDP programme to strengthen the relationship between the population and rule of law institutions. This includes measures to improve policing through training, model police stations and forensics laboratories in Malakand division. To help ensure women have equal access to justice, the programme supports training for female lawyers, legal aid clinics and legal awareness, and women's desks in police stations. Fair, speedy and transparent justice builds trust in legal institutions; to achieve this, the programme is working on alternative dispute-resolution methods in partnership with the judiciary and local government.

Such initiatives require close and long-term cooperation with the government and the people of Pakistan to achieve SDG-16.

Notwithstanding the need for short-term social and economic gains, it is essential to recognise that it is the long, slow work of structural change that will lead to sustainable development and prosperity for generations to come. Once the underlying structure is strong, sustainable change will inevitably follow, and will benefit all citizens of Pakistan, regardless of their gender, socioeconomic level, ethnicity, caste or creed. By coming together to achieve equitable and non-discriminatory rule of law, we lay the necessary foundations for realising the 2030 agenda.

Published in The Express Tribune, February 9th, 2018.

Like Opinion & Editorial on Facebook, follow @ETOpEd on Twitter to receive all updates on all our daily pieces.
COMMENTS (1)
Comments are moderated and generally will be posted if they are on-topic and not abusive.
For more information, please see our Comments FAQ