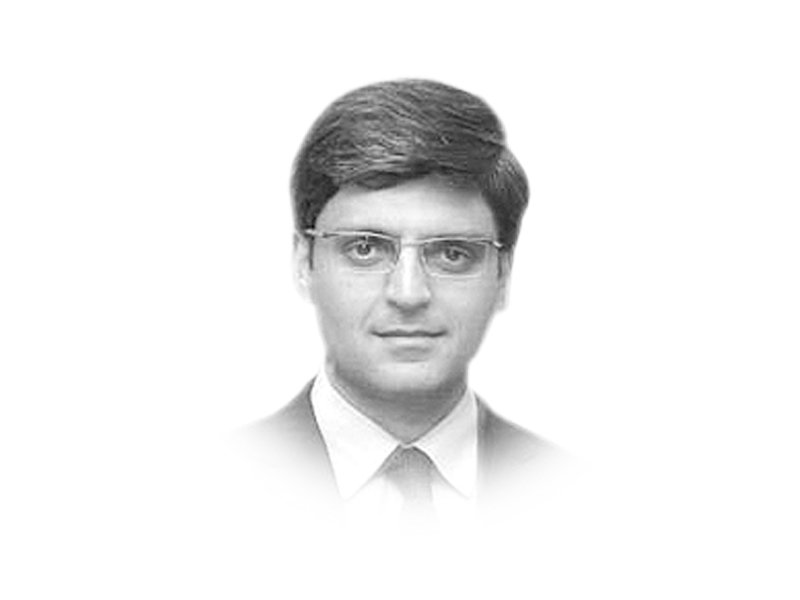 ---
Nothing concentrates the mind as wonderfully as the approach of an ending. As I enter the final weeks of my term as a senator, and with the course of my future political trajectory uncharted, I have found myself increasingly thinking about these last six years, about hopes, aspirations, dreams realised and dashed. Why not put these thoughts to paper, particularly since each senator is expected to make a "farewell speech", his/her last speech in parliament? What would I say in my farewell address?

I would start by saying that politics certainly is a strange trade. For impact on lives, for recognition and achievement there are few grander stages. When parliament discusses an issue, the nation listens. Far-reaching decisions are sometimes taken in the stuffy rooms in which standing committees meet. Laws made by legislators today will govern the lives of future generations of citizens. A life in politics is one pregnant with possibilities.

But politics can also be frustrating and unforgiving. Debates can be interminable and meetings unproductive. Conflict of interest rears its head all too often. The public gaze is relentless, criticism and abuse widespread and searing. It is a public profession that can be incredibly lonely.

There is little room in today's politics for a private self-effacing individual. Chances of advancement vary in direct proportion to visibility. The demands placed on our personal space and time are unprecedented. Today it seems that no thought or action, genuine and well intentioned though it may be, is of any political utility unless it is simultaneously converted into a photo opportunity, tweeted about or posted on Facebook.

The downside of this relentless public gaze is that all of us are playing to the galleries all the time. There is little space available for sensible discussion on the whole host of challenges and opportunities the country is faced with. A moderate, nuanced position just doesn't sell in the media bazaar. There is no room for admission of mistakes or the occasional doffing of one's hat for a policy or action of the opposing party. Unpopular opinions are seldom voiced, no matter how strongly held they may be. Even though most of us are flawed individuals with missteps and mistakes to our account, there is constant pressure to come across as the embodiment of the perfect human being.

I would tell my colleagues that the self-projection required to succeed in politics appears to me at odds with the personal modesty I associate with my religion. That in an era of perhaps unprecedented levels of political polarisation, I find it difficult to justify the invective and slander that all too often pass for political oratory these days. And that I still struggle to reconcile the demands of modern electoral politics with the Islamic view that discourages the pursuit of power and authority if divine assistance in the discharge of that authority is sought.

In today's politics, the destination is far more important than the journey. If to do "good" requires authority, then all is justified in the pursuit of that power. But is it? Is there nothing that is off-limits? Is this not part of the reason we are where we are as a country? And the reason why the word politician has become a pejorative term? Edmund Burke was "in a constant struggle to reconcile his aspirations with his ideals, his desire for social status and public recognition with his insistence on personal accountability and independence of mind and action". I think many of us fight this same battle on an almost daily basis. And it seems that, more and more, aspirations can be realised only by burying ideals.

Political parties would certainly find a mention in my farewell speech. We are required to toe the party line because a party can only be effective if its members act in a coordinated manner. But the decision-making process in almost all our political parties is one that is far from inclusive and participatory. Admittedly, most of us parliamentarians have been the beneficiary of this decision-making process at some time or another. On other occasions, however, our obligation to our party, our responsibility to our electors and the call of our conscience are often pulling us apart in very different directions. It is a tension that is acutely felt.

Mr Burke was an exceptional writer of prose and an outstanding orator, but his independence of mind was not a recipe for electoral success. In his view, his judgment, "a trust from providence", should not be sacrificed to the opinions of his voters because that would "betray rather than serve them". His electors did not agree with him and he lost his seat. A similar stand today would be equally doomed.

I would tell my colleagues that the lack of compunction with which all too many of us change parties is evidence that political parties are not serving their intended purpose. Political parties are essential to give effect to the popular mandate and they will attract and retain committed individuals only if those individuals believe they have a voice in formulating party policies, and a path to rise within the party based more on personal capability and less on sycophancy. Otherwise parties will simply be factions — unable to sustain themselves in the wilderness of opposition politics.

No farewell speech would be complete without a melancholy reference to the ever-elusive notion of a supreme parliament. Parliament should be sovereign because decisions impacting the lives of the people should be taken by those whom the people can hold to account, who operate in the public gaze and under public scrutiny.

It is sad that we are still having debates in parliament on the trichotomy of state institutions. But it is not the usual trichotomy — the Pakistani trichotomy refers to the civilian versus the military versus the judiciary. These three are engaged in a game for public acclaim, but a game being played without agreement on the rules. Unsurprisingly chaos, futility and lack of forward progress are often the result.

Ultimately it is the civilian legislative and executive branches that must take a large part of the blame for failing to establish the primacy of parliament and for ceding space in areas of governance and policymaking. It is our failure to agree on even the most basic ground rules that has led to the present situation where all and sundry have declared open season on parliament, and where we are still wondering whether Senate elections will be held on time.

A character in a work by the author of Peter Pan says " I am not young enough to know everything". What does the future hold for Pakistan? Is it bright, or God forbid, a diminished one? I, for one, do not know. What I do know is that if we are to become a great nation we need a clean break with the past. Accept past mistakes and look forward. Be forgiving, magnanimous. And, most importantly let fresh eyes look at our challenges. Give the youth of this country a chance. They can make Pakistan great. There is much today to be dismayed about, but the best and brightest amongst us have talent more than abundant enough to surmount even the most serious of challenges. Politics must serve as their call to action.

Published in The Express Tribune, February 9th, 2018.

Like Opinion & Editorial on Facebook, follow @ETOpEd on Twitter to receive all updates on all our daily pieces.