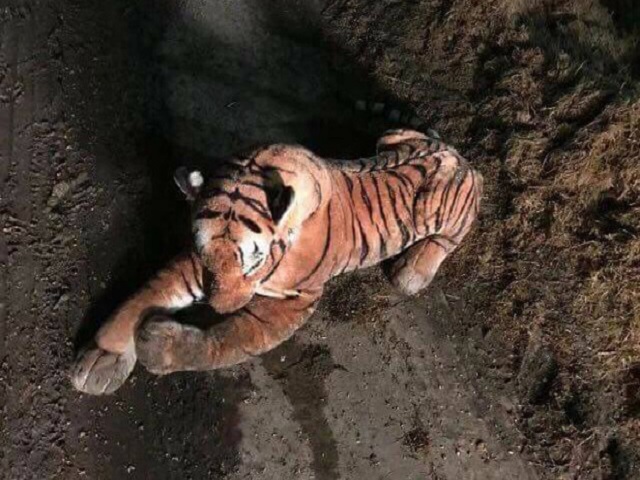 ---
A Scottish farmer anxiously called cops to report a tiger in his cow shed, sparking an armed police standoff only to find out it was just a large, cuddly stuffed tiger after pursuing it for an hour.

Bruce Grubb, 24, called the North East Police after spotting the strange sight fearing his pregnant cows were about to be devoured.

He said "I feel a bit silly for calling the police, but I thought it was a real emergency," adding, "I had absolutely no doubt it was real. I got a hell of a scare."

Poking fun at the weak

According to the farmer, officers stayed in their cars during the tense encounter as they tried to work out how to tackle the huge animal.

He said the first officer who responded to the scene was so scared that he "refused to get out of the squad car."

According to New York Post the North East Police also checked a local wildfire park to figure out if any tiger escaped on the loose.

Armed cops after engaging in a 45-minute "standoff," realised that the supposedly terrifying beast was just a stuffed toy.

Cops in a Facebook post said that they determined the false call was made with 'genuine good intent' about the situation.

Cops later asked the farmer if they could keep the stuffed tiger as a mascot.



This article originally appeared on New York Post.