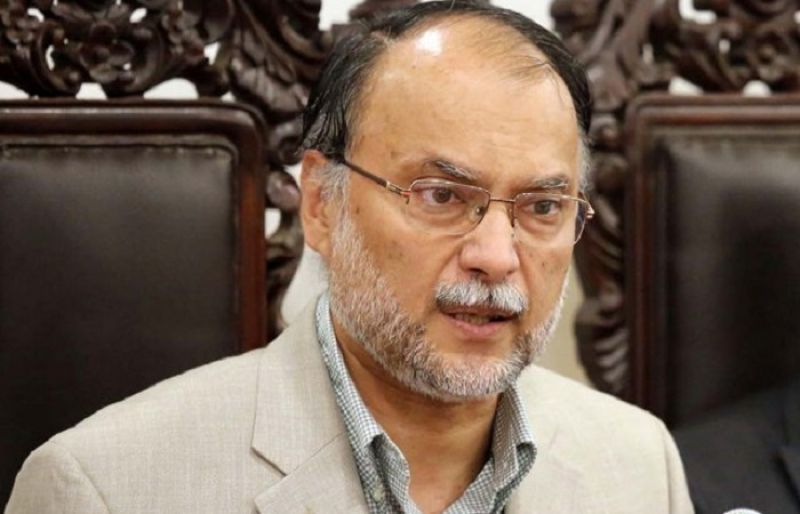 ---
Federal Minister for Interior Ahsan Iqbal has said that India could be involved in the target killing of a Chinese national in Karachi, according to Express News.

In an interview to BBC, the minister stressed that Indian spy Kulbhushan Yadav had admitted that India's intelligence agency was involved in sabotaging China Pakistan Economic Corridor (CPEC) projects.

"Representatives of our neighbour country have gone on record to say that India is against the deepening trade partnership between Pakistan and China," Iqbal added.

Ahsan Iqbal takes a dig at Imran Khan for his 'political naivety'

According to the interior minister, confessional statements by convicted spy Kulbhushan Yadav in this regard are evidence of India's subversive activities  in the region.

"Yadav has revealed that New Delhi continues to dedicate a sizeable amount of money towards covert operations that aim to sabotage CPEC projects," Iqbal remarked.

Refusing to rule out Indian involvement in the targetted killing of a Chinese national, Iqbal added that, "The recent target killing of a Chinese national in Karachi is another link of this espionage chain. India could be involved in this."

Ahsan Iqbal all set to wear three hats

The minister stated that the nefarious designs of the enemy would not succeed, and the relationship between Pakistan and China will only improve further.

"Pakistan has deployed a dedicated force consisting of 10,000 security personnel to protect CPEC-related economic interests," Iqbal told the British agency.

The minister also entertained questions about the bilateral relationship between Pakistan and United States (US), saying that Washington had indicated that it would not withhold economic aid to Pakistan.

"There are different factions present within the US Congress, which work with different agendas. However, in talks with the US administration, we have received assurances that economic aid to Pakistan would not be affected by the current tensions."

Gwadar master plan to be prepared in line with CPEC: Ahsan Iqbal

The federal minister was of the opinion that peace in the region was linked to co-operation and peaceful co-existence between the security forces of Pakistan and US.

"Pakistan is the only country in the world which can be of tremendous help to the US for peace in Afghanistan. In order for that to happen, the countries should make joint efforts, and refrain from criticising each other."

Ahsan Iqbal dismissed recent allegations by the US and Afghan governments that Pakistan was providing safe haven to militants.

"Kabul is lying when it says that those handed over to it by Pakistan a few weeks ago were refugees and not terrorists."

According to a report by the western media, US has already lost control of at least 50 per cent of its territory in Afghanistan, Iqbal said.

"Why would these militants want a safe haven in Pakistan?" he asked.