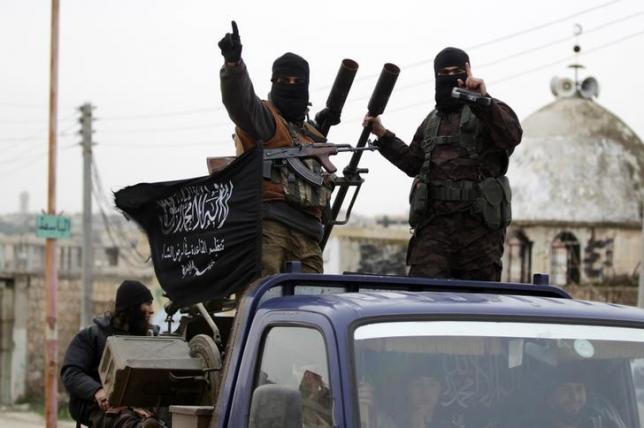 ---
UNITED NATIONS, UNITED STATES: Al Qaeda's global network remains "remarkably resilient," posing more of a threat in some regions than the Islamic State group, UN sanctions monitors said in a report seen by AFP on Wednesday.

The report sent to the Security Council said that al Qaeda in the Arabian Peninsula (AQAP), based in Yemen, served as a communications hub for the UN-designated terror group as a whole.

"al Qaeda affiliates remain the dominant terror threat in some regions, such as Somalia and Yemen, a fact demonstrated by a continuous stream of attacks and foiled operations," said the report.

1,800 Pakistani religious scholars declare suicide bombings 'haram' in new fatwa

In West Africa and South Asia, al Qaeda linked groups pose as serious a threat as Islamic State affiliates who "currently remain unable to reach a dominant position," it said.

UN member-states however see potential for linkups between al Qaeda and Islamic State groups to support each other, warning that in some regions this could be a new threat, the report said.

The Islamic State lost its self-declared caliphate in Syria and Iraq last year but al Qaeda "remained remarkably resilient," said the UN monitors.

In Syria, the al Nusrah Front "remains one of the strongest and largest al Qaeda affiliates globally," with its fighters "using threats, violence and material incentives" to absorb smaller armed groups.

Iran says three Guards dead, 16 Islamic State suspects arrested

al Nusrah commands between 7,000 and 11,000 fighters, including several thousand foreigners, and has its main power base in Syria's Idlib province.

In Libya, Islamic State remains intent on regaining a foothold following the loss of Sirte and has reinforced its presence with fighters returning from Iraq and Syria, the report said.

Fighters from Boko Haram, which has expanded its reach from northern Nigeria, are maintaining small cells in Libya who could then move on to other regional countries.

"Member-states assessed that there is a potential for the transfer of leaders from Islamic State in Iraq and Syria in Libya to other conflict zones in West Africa and the Sahel region, including Mali," said the report.