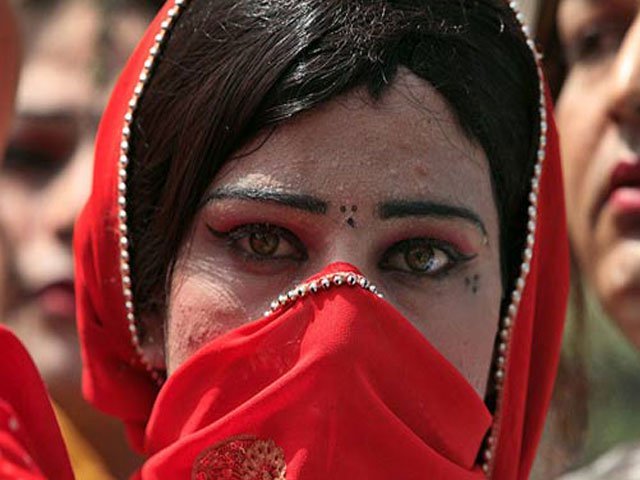 ---
ISLAMABAD: The aroma and mouthwatering flavour of spicy chicken biryani, a variety of qeema dishes coupled with a cup of Cardamom tea was a major draw for many students at the Rawalpindi campus of the National College of Arts.

The contract eatery for students, run by a group of people who are transgender, now lies vacant.

Around four months ago, the cafeteria at National College of Arts (NCA) Rawalpindi Campus, run by Bubbly Malik and her staff, had been sent packing by the college's administration.

"I cannot forget September 8, 2015, the day when we officially started running this cafeteria. For us, it was more like a dream had come true," said Malik, a person who transgender.

The quality and taste of her food had shot her to fame and helped endear her to food lovers on campus within no time.

The contract for the cafeteria had been part of the campus' efforts to tackle transphobia and to provide a truly equal opportunity to members of the transgender community.

The initiative had been highly appreciated.

The idea germinated with a Masters in Philosophy student Usman Mughal, who was working on a thesis on "engendering the transgender" and established an organisation called "Wajood" in collaboration with Bubbly.

"For others, it was just a cafeteria. But for us, it was a mini-world where we earned a livelihood, fame, and respect," Malik said, adding that for the first time, people started calling her 'baji' and 'aunty', titles of respect.

The cafeteria, she explained, also afforded an opportunity to indulge in a regular trade rather than resorting to begging, dancing or prostitution —which most people who are transgender are forced into to eke out a living.

"The cafeteria became an example and a platform where the transgender community could break taboos and prove that we are not less than anybody else," she said.

However, a change in NCA's management brought a change in fortunes for the cafeteria.

Malik claimed that the new management of NCA had some issues with them and used different methods to harass them, at times accusing them of providing substandard food or even handing the cafeteria over to a third party without seeking prior permission or approval from the competent authority.

"Though I repeatedly asked them to provide evidence to prove their allegations, but the top management failed to do so," claimed Malik, adding that the management finally asked them to shut down the cafeteria and leave.

The move, Malik said, had dealt a blow to the confidence of the entire transgender community.

"Such attitude shows that in this society, there is no place for people like us, no matter how much we want to live like normal human beings and make a respectable living," cried Malik.

Meanwhile, when NCA Rawalpindi Campus Principal Dr Murtaza Jafri was contacted over the matter, he told The Express Tribune that their audit team had expressed serious concern over handing over the cafeteria to Malik without following the proper rules and procedures.

He explained that the government institutions, with NCA being one, are bound to invite proposals through tenders from registered companies for the provision of cafeteria services.

In this regards, the college invited tenders from registered companies on October 12, 2017.

"The invitation for tender proposals was open to all, while the transgender community was also told to bid for the cafeteria, but they had failed to either bid or to qualify," he added.

Jafri confessed his helplessness in the matter given that he too was a government employee and bound to follow the rules and procedures.

"Though I never wanted them to go, but I had to," he lamented.

"I also made an effort to invite the transgender community to run a similar cafeteria at NCA Lahore, but unfortunately they failed to qualify," he explained. 

Published in The Express Tribune, February 8th, 2018.