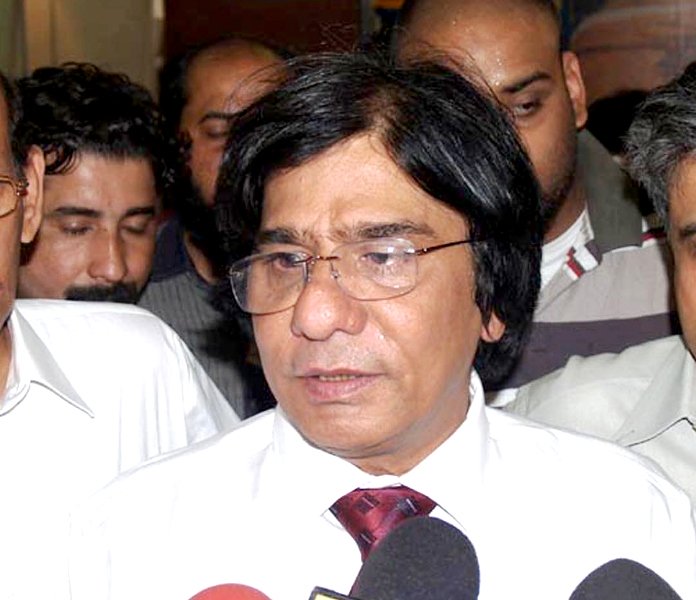 ---
KARACHI: The Sindh High Court (SHC) sought on Wednesday a reply from the provincial prosecutor-general on Muttahida Qaumi Movement (MQM) - Pakistan leader Abdul Rauf Siddiqui's plea seeking to club all the 24 criminal cases registered against him under the Anti-Terrorism Act at various police stations in Karachi.

A two-judge bench, headed by Justice Naimatullah Phulpoto, asked the prosecutor-general to file his reply by a date to be later notified by the office.

Siddiqui had approached the SHC to seek pre-arrest bail in connection with two dozen criminal cases lodged against him and other MQM leaders for facilitating and listening to the incendiary speech by their party founder Altaf Hussain against the country's sovereignty in August, 2016.

Alleged Baldia factory arsonist's bail plea rejected

Siddiqui's lawyer informed the bench that the petitioner had been booked in identical FIRs registered at Malir, Azizabad and other police stations in the city. The lawyer maintained that all the cases pertained to the same incident. Therefore, the court was pleaded to direct the prosecution department to club all the cases together so that the same could be heard and decided by a single trial court.

After hearing initial arguments, the bench issued notices to the prosecutor-general and others with directions to file their replies by the next date of hearing which will be later notified by the office.

Many MQM leaders have been facing number of cases pertaining to the provocative August 22, 2016 speech that had led to violent protests and attacks on police and media houses. They include Leader of Opposition in the Sindh Assembly Khawaja Izharul Hassan, Karachi Mayor Wasim Akhtar, Siddiqui, Qamar Mansoor and Mehmood Abdur Razzaq. However, they have obtained pre-arrest bail from the SHC and the anti-terrorism court concerned.
COMMENTS
Comments are moderated and generally will be posted if they are on-topic and not abusive.
For more information, please see our Comments FAQ