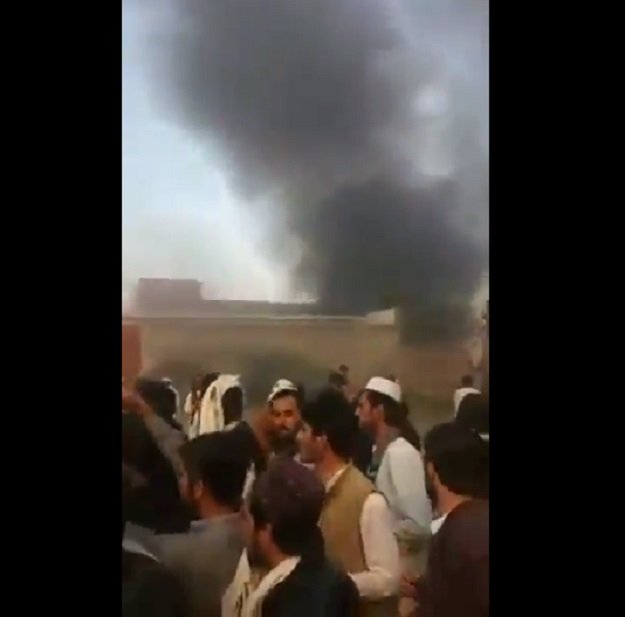 ---
PESHAWAR: At least 80 were arrested on Wednesday in Dera Ismail Khan while the District Police Officer (DPO) transferred after a mob, belonging to Ahmadzai Wazir tribe, set ablaze offices of Aman Lashkar.

According to Commissioner DI Khan Abdul Ghafoor Baig, angry mob of the Wazir tribe set offices of the group and two cars in Madina Colony on fire to protest the alleged murder of a young man by a member of Aman Lashkar.


Masses protesting against the target killing of a young man idris Wazir burnt the offices of Taliban in D.I.Khan. No more patronage, no more good & bad. The deep state will not be allowed any more for their war adventurism.#PushtunLongMarch pic.twitter.com/Ext9hhdOzy

— Mohsin Dawar (@mjdawar) February 6, 2018


Family of the deceased, Idrees, claimed his car had crashed into the accused's vehicle resulting in a heated-argument between the two parties. Later a member of Aman Lashkar opened fire on Idrees and his family – killing the young man and injuring his brother.


DI Khan incident: K-P police chief told to file response today


Following the incident, Wazir and other tribes of South Waziristan demanded immediate arrest of the suspect, threatening to stage a protest.

A statement from the office of DI Khan Deputy Inspector-General Police Syed Fida Hussain said the suspect had surrendered himself as the police were in search of two other suspects involved in the murder.

He added that the individuals who were part of the mob that burned down properties will also be prosecuted according to the law.

The statement also said that the individuals, who reacted in the aftermath of the murder, by burning down properties, shall also be dealt with harshly and according to the law.