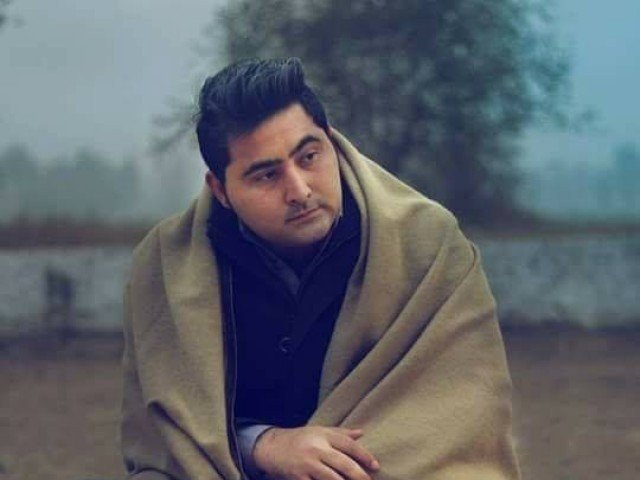 ---
The verdict of an anti-terrorism court (ATC) awarding death sentence to the prime accused and life imprisonment to five others over Mashal Khan's brutal lynching has drawn a storm of reactions from the general public, saying justice has finally been delivered.

Mashal Khan, 23, a student at the Abdul Wali Khan University, was lynched to death by a mob on allegations of blasphemy on April 13 last year. The brutal incident shook the nation and triggered a debate over the misuse of blasphemy laws in the country.

A large number of people took to social media platforms to react on the Mashal's verdict, expressing their satisfaction on the judgement.

10 months on: A timeline of brutal lynching of Mashal Khan

Here's what Pakistan Tehreek-e-Insaf (PTI) chairman Imran Khan tweeted on the verdict.

Praising the Khyber-Pakhtunkhwa (K-P) police and their performance, Imran said they have shown professionalism. According to him, this is the first time in Pakistan where police have been successful in bringing the prime accused under the ambit of law.


After court verdict on Mashal case, KP police has once again shown it's professionalism by bringing a murderous mob under the ambit of the law. This is the first time in Pakistan where police has been successful in bringing the main accused plus other mob mbrs to justice.

— Imran Khan (@ImranKhanPTI) February 7, 2018


Other people also took to Twitter to share their views on the landmark decision.


Great to hear killers of Mashal Khan have been sentenced. Despite my categorical opposition to capital punishment, what's heartening to see is that justice has been done.
I pray that it provides some solace to Mashal's family

— Mehr Tarar (@MehrTarar) February 7, 2018
Long live Justice 🙏
Justice has been done..
Nobody is allowed to take law in his hands...
May Allah bless soul of #MashalKhan
Salute to Courts...
Salute to KPK Police.. pic.twitter.com/uHZptIc0ss

— محترم وقاص امجد (@Waqas_amjad) February 7, 2018
Humans worse than swines are brought to justice today in the Shaheed #MashalKhan verdict. They're the very people he hated & for all right reasons!
Ensure speedy implementation of this precedent & let no-one again dare use blasphemous pretexts for satisfying personal grudges. https://t.co/jKNvG6Oj9z

— Mona Alam (@MonaAlamm) February 7, 2018
#MashalKhan thanks god these butchers are being punished....a lesson for other butchers who use blasphemy for personal enimity....what a relief

— amnajabbar (@amnajabbar3) February 7, 2018
I have not seen a mob lynching case of this magnitude EVER resolved in Pakistan in my life .. This is exemplary stuff#MashalKhan

— Dr. ZAQ (@DrZAQ11) February 7, 2018
Feeling a sense of relief i haven't felt in a long long time #MashalKhan

— Zarrar Khuhro (@ZarrarKhuhro) February 7, 2018


Meanwhile, other urged the government to bring 25 suspects to task.


Is the punishment enough in Mashal Khan murder case? How come 26 people go scot free? It was a gruesome murder. One sentenced to death and other five given 25 years in prison each.

— Fereeha M Idrees (@Fereeha) February 7, 2018
Justice will not be served until Arif Khan is caught. He was the main culprit and he is still free, rest is just a filler that justice has been served. No it has not!#MashalKhan https://t.co/Im8lQmKp92

— Shama Junejo (@ShamaJunejo) February 7, 2018
Hundreds could be seen in the videos of Mashal Khan lynching case. Why only 6 punished? One of the accused who confessed with pride about killing Mashal is yet to be arrested.

— Nauman Ul Haq (@naumanuhk) February 7, 2018