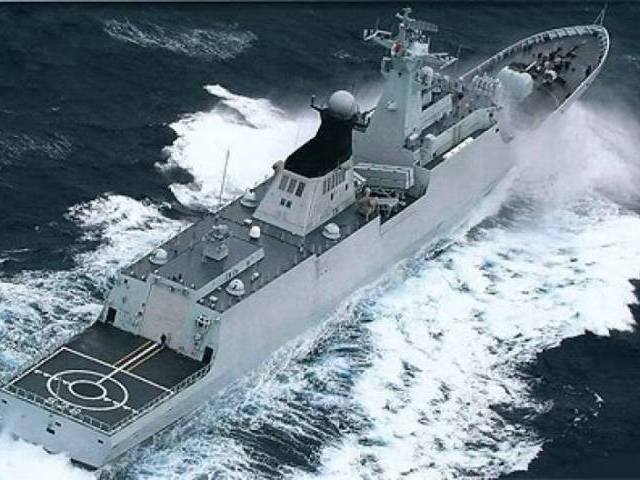 ---
KARACHI: Pakistan Navy Ship ASLAT seized 5,000 kg of hashish valued in millions of dollars while operating in the North Arabian Sea. The operation by PNS ASLAT was carried out while undertaking Maritime Security Operations in Pakistani Exclusive Economic Zone (EEZ).

The successful seizure of narcotics by Pakistan Navy was the result of a complex and risky operation involving surveillance and analysis in the area and conduct of Special Operations.

After gathering credible evidence, Special Warfare teams of PNS ASLAT boarded the suspected vessel, undertook search operation and seized 5,000 kg of hashish.

Later, the sized drugs and suspects were handed over to Pakistan Maritime Security Agency (PMSA) Ship for further legal proceedings and its disposal as per law.

Pakistan Navy vessels reach Iran for joint drills

During this operation, Pakistan Navy ship crew demonstrated impeccable professionalism, selfless devotion and utmost courage in the face of harsh environment. The success of Pakistan Navy Ship in interrupting the flow of narcotics highlights the importance accorded by Pakistan Navy in patrolling the waters of North Indian Ocean to ensure free flow of legitimate commerce and deny use of High Seas to terrorists and all associated miscreants.

Successful operation by Pakistan Navy Ship resulting in seizure of huge quantity of narcotics is a testimony to the fact that Government of Pakistan and Pak Navy remain committed in ensuring freedom of High Seas and preventing its use for any unlawful purposes. Pakistan Navy has been instrumental in curbing illegal transportation of contraband goods and will continue to shoulder its national obligation and responsibility for making the sea lanes across Indian Ocean safe and secure.

PNS ASLAT is a F-22P frigate capable of undertaking wide variety of combat as well as full spectrum Maritime Security Operations at sea. The ship was deployed as part of the Multinational Combined Task Force-150 (CTF-150), which is part of Operation Enduring Freedom (OEF). The Task Force-150 is mandated to ensure maritime security to prevent counter terrorism and associated illegal activities.
COMMENTS (1)
Comments are moderated and generally will be posted if they are on-topic and not abusive.
For more information, please see our Comments FAQ