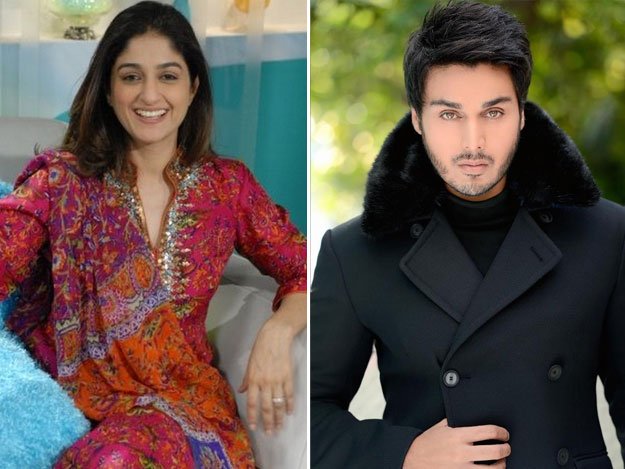 ---
KARACHI: With designer HSY gone and Frieha Altaf back on board, this year's Lux Style Awards are sure to present it with a different angle to it. Altaf's primary reason of return seems to be the #MaiBhi movement she intends to launch through the show. While #metoo campaign served as a voice for those who faced sexual harassment, #MaiBhi covers a larger ground to say, 'mai bhi aapke sath hoon' or 'I also stand by you'.

"Lux Style Awards 2018 will serve as the movement's launchpad. I feel like not many local celebrities are speaking up and speaking out for causes and this is a way to bring the entire industry onboard for a human rights campaign," Altaf told The Express Tribune, adding that they initiated this campaign in partnership with Calpak Education Services.




The awards ceremony, which will be held in Lahore this year, will feature two performances, one at the beginning and one towards the closing, and the awards distribution mainly. With a different pace to the usually-glamourous extravaganza, it will lend more focus on the message and highlight the #MaiBhi campaign.

The first performance will feature renowned Kathak dancer Nahid Siddiqui. Siddiqui, who has practiced the art form for four decades, will also be given the overdue Lifetime Achievement Award later in the ceremony, for preserving the art of Kathak.

The closing performance will feature a song sung by 10-15 singers, and it will bring the whole industry on stage. It will follow the pattern of Grammy Awards 2018 performance by Logic, Khalid and Alessia Cara.




As the suicide prevention hotline number flashed on screen, Logic sang from the perspective of a suicidal person; the performance transitions to Cara singing the words of a suicide prevention lifeline worker, Khalid eventually performs the part of a suicidal caller that no longer wants to give up (The performance sent the message so loud and clear that the hotline calls tripled that day.)

With the #MaiBhi movement tackling a variety of issues such as child abuse, sexual harassment, underage marriage, neglect of women's rights and so on, there is hope that the LSA closing performance would have the same effect in speaking out against such social injustices and become the anthem for the movement.




Further, Altaf will be part of the Calpak event in California, which supports women's education. Four Pakistani designers will be showcasing their work, including Ali Xeeshan, who has already spoken out against underage marriage. Udaari star Ahsan Khan will also be a guest speaker. The #MaiBhi movement, will also involve the entire industry, be it celebrities, activists, designers, etc., who will support the movement through social media and more by sharing short videos of them saying 'Mai Bhi'.

"We are living in a time where one tweet can reach out to millions," said Altaf. "But more and more celebrities should be using that power to send out positive and important messages. I think that's why the involvement of popular personalities, activists and leading figures of the industry in this movement is very important. We need more support as only a few such as Shehzad Roy and Nadia Jamil have been raising their voice so far."

Have something to add to the story? Share it in the comments below. 
COMMENTS
Comments are moderated and generally will be posted if they are on-topic and not abusive.
For more information, please see our Comments FAQ