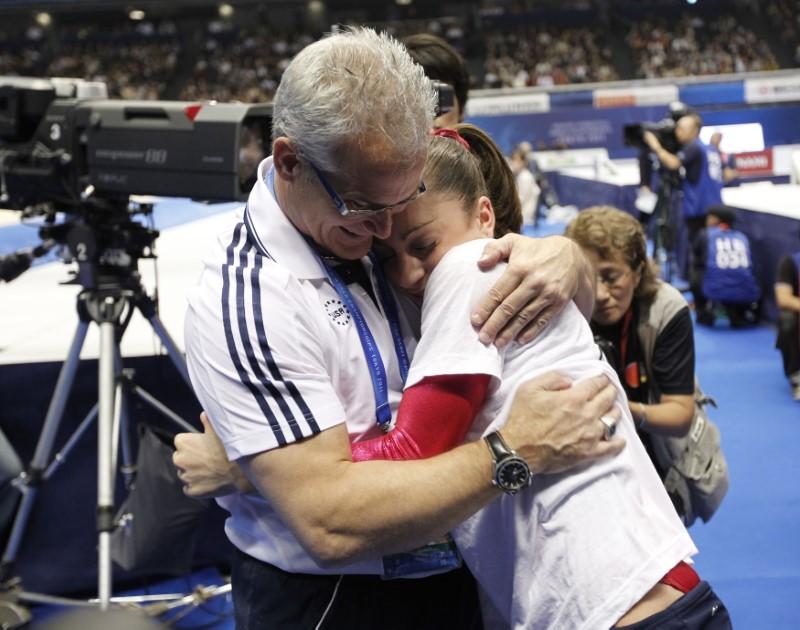 ---
CHICAGO: The coach of the gold-medal-winning US women's gymnastics team at the London Olympics in 2012 is under criminal investigation following accusations that came to light during the sexual assault case against disgraced sports doctor Larry Nassar.

The sheriff's office in Eaton County, Michigan, where John Geddert owns a training facility, said there is an open criminal investigation against the high-profile coach.

Disgraced USA Gymnastics doc sentenced to another 40-125 years

"We have had people coming forward, and our investigation is ongoing," Eaton County Sheriff spokesperson Jerri Nesbitt told AFP. She would not provide further details.

Geddert has come under intense scrutiny because of his close personal and professional relationships with Nassar, the former US national team doctor sentenced to life in prison over the sexual abuse of many young female gymnasts under the guise of medical treatment.

A personal coach to US gymnast Jordyn Wieber and owner of the Twistars training facility, Geddert was accused by many Nassar victims of requiring them to be treated by Nassar.

In three weeks of sentencing hearings during which some 200 women, girls and victims' family members confronted Nassar by reading victim impact statements, Twistars gymnasts said they had endured physical and verbal abuse by Geddert.

Amy Preston, mother of an unidentified Nassar victim who was trained at Twistars, said in court that her daughter suffered under Geddert's emotional abuse, which she said Nassar exploited to build trust with the young gymnast.

"John Geddert behaved as brutally as they say, and Larry was as kind as they speak. A very toxic and lethal combination as it turns out," Preston said.

Vegas tycoon Steve Wynn quits resorts firm over harassment claims

USA Gymnastics suspended Geddert two weeks ago, and hours later he announced his retirement.

Nassar pleaded guilty to 10 counts of criminal sexual conduct and additional counts of child pornography possession. He received three prison sentences totaling at least 140 years.
COMMENTS
Comments are moderated and generally will be posted if they are on-topic and not abusive.
For more information, please see our Comments FAQ