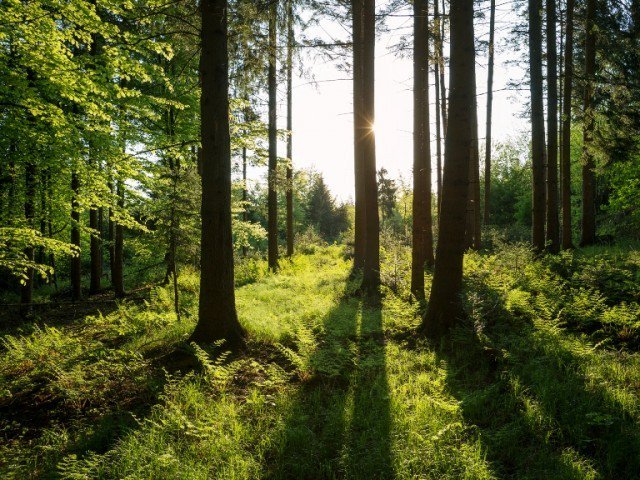 ---
Payments to forest communities for not cutting the trees can result in efficient, cost effective and equitable conservation of forests as natural resources, said experts at the at a seminar.

The initiative of payments to save trees comes under global REDD+ (Reducing Emissions from Deforestation and Forest Degradation and role of Conservation, Sustainable Management of Forests and Enhancement of Forest Carbon Stocks in Developing Countries) and Payments for Ecosystem Services (PES).

The environment experts were speaking at a seminar, "REDD+: Payments for Ecosystem Services (PES)," organised by Sustainable Development Policy Institute (SDPI) on Tuesday.

Speaking on the occasion PES International Expert Jorn Laxen said PES is a voluntary conditional transaction between at least one buyer and one seller for well-defined environmental services or corresponding land use proxies.

PES to thrive requires trust between service provider and service user, as they, under the arrangement, enter into a voluntary contract. Laxen identified two potential sites, mangroves forests on Sindh's coastline and the Kaghan Valley, where PES scheme can effectively be implemented, which in turn can generate significant revenues for local communities.

SDPI Executive Director Dr Abid Q Suleri said in order to stop deforestation, punitive measures, and punishments were no longer an option. "We need to rethink preventive measures to halt deforestation and protect our natural resources rather striving to reverse it. We should not take for granted the ecosystem services and should conserve it for our benefits," he added.

Suleri said community ownership and participatory mechanism can be a win-win solution, both for communities and the governments. He said REDD+ mechanism and Payment for Ecosystem Services (PES) schemes are well thought out and can yield significant results in protection of eco system services, if effectively implemented.

Earlier, Pakistan Forest Institute, Peshawar Forest Mensuration Officer Anwar Ali said: "We should not see forests as just trees rather they should be seen as whole package of ecosystem services, which include biodiversity, eco-tourism, watersheds and carbon sequestration."

He said that there was a need to quantify those ecosystem services that help local communities in getting monitory benefits against protection of the ecosystem. For that PES is under design phase to calculate such ecosystem services, which would include a mechanism for payments as well.

Forests Inspector General Syed Mehmood Nasir called for communicating in easy language to the communities about the difficult concepts such as REDD+ and PES. "We have to deconstruct these international mechanisms such as REDD+ and PES for developing understanding of local communities so that they could benefit under these opportunities for not cutting the trees and protecting the natural resources," said Nasir.

"We cannot afford further deforestation in our country and we have to do some solid work on ground," he added.

National REDD+ Coordinator Dr Ghulam Akber said it is about time to develop and implement a mechanism to charge for eco system services in Pakistan. "Every country has some gate payments for their national parks or conservation areas, but in Pakistan we even don't have these gate payments for our national parks," Akber said. The schemes such as PES should contextualize this in its payment mechanism.

Later, Dr. Safdar Sohail, said forest is more of provincial subject after 18th amendment and that requires reforming the governance structure at provincial level. Dr Azra of PIDE Institute said that we need to believe that environment is future economics, as almost every subject has environmental component in it. Alamgir Khan Gandapur of Pakistan Forest Institute said effective conservation of the forest resources requires efficient collaborative management at all levels, local, national and international levels.

Published in The Express Tribune, February 7th, 2018.
COMMENTS
Comments are moderated and generally will be posted if they are on-topic and not abusive.
For more information, please see our Comments FAQ