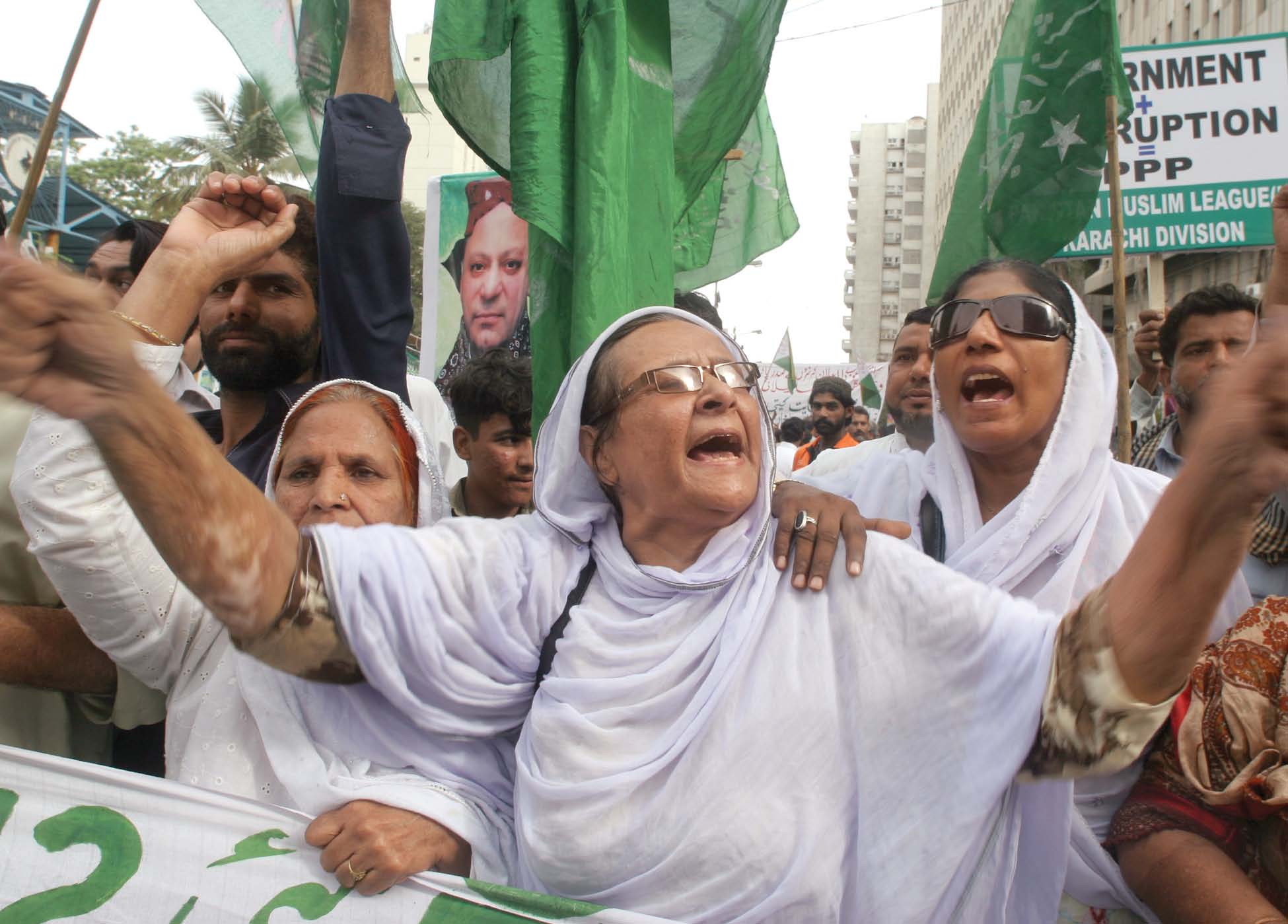 ---
PESHAWAR: While the PML-N has been content with a massive showing in Peshawar, the seat of power of its main political opponent, a video apparently showing activists from the rally raising the painful chants of 'Go Nawaz Go' has gone viral, putting a damper on celebrations.

Sharif had addressed a massive crowd in Peshawar on Sunday, in what was ostensibly a show of power against some of his biggest detractors.

The crowd was such that the 40,000 seats installed quickly filled up while the ground and adjoining roads were full of party supporters.

Nawaz, ousted by the Supreme Court last year, was warmly welcomed at the venue and responded to every slogan from the stage with barbs aimed at the judiciary and arch-rival, Pakistan Tehreek-e-Insaf (PTI) Chairman Imran Khan.

Many, it seemed, had been 'bussed in' since on their way back from the venue, some were caught on cameras raising anti-Nawaz and pro-Imran slogans.

Some videos showing people chanting 'Go Nawaz Go' and 'Imran Khan Zindabad [Long-live Imran Khan] have gone viral on social media.

Despite repeated attempts, contact could not be made with PML-N Provincial President Ameer Muqam for his version on the videos.

However, a former PML-N provincial information secretary termed the video 'a PTI propaganda' campaign.

"You can expect anything from PTI since they were stunned and shocked after watching a massive turnout at the political gathering on Sunday," the party's former secretary information Nasir Musazai told The Express Tribune.

He went on to say that people can bribe a hundred or even a thousand people to attend a rally, but with over 50,000 people recorded inside Sunday's venue while thousands watched Nawaz from the roads and rooftops, not all could have been bought.

Published in The Express Tribune, February 7th, 2018.