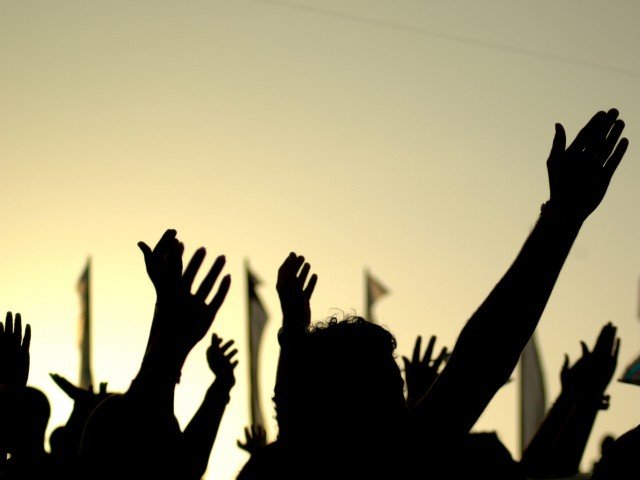 ---
LAHORE: On Tuesday, dozens of residents of Anarkali staged a protest against the establishment of a CIA anti organised crime cell.

They carried placards which bore messages saying "We are already suffering due to the office of the inspector-general in Anarkali", "Mr Chief Minister save us from trouble", "Build a park not a CIA centre" and simply, "No to CIA centre".

A resident stated that due to existing offices, which belong to police officers in the area, Anarkali has been transformed into a fortress. Joined by Dr Yasmeen Rasheed, member of Pakistan Tehreek-e-Insaf and a candidate for a member of the national assembly from NA-20, the protesters demanded the construction of a park or a sports complex instead.

Rasheed said that the lives of the residents were at risk through the establishment of such sensitive installations in a residential area. Locals also suffered inconveniences as roads surrounding the office of the inspector-general have been cordoned off. As a result, they have to walk greater distances to reach their homes, while the situation was also causing traffic jams.

She said it was unfortunate that people's repeated reservations and concerns had not been addressed, especially since residents had been living here for centuries. Old Anarkali has already been targeted by terrorists, she added.

She also demanded shifting the CIA centre away from a residential area. The building, she feels, would cause an issue between the honour of wall and veil.

Previously, residents tried to protest against the construction of the building, however, their efforts were futile. Undeterred, they filed a petition in the Lahore High Court before whom they pledged that the establishment of the centre was a threat to their lives. As a result, the court ordered an environmental impact survey, thus disregarding the previous one.

Published in The Express Tribune, February 7th, 2018.