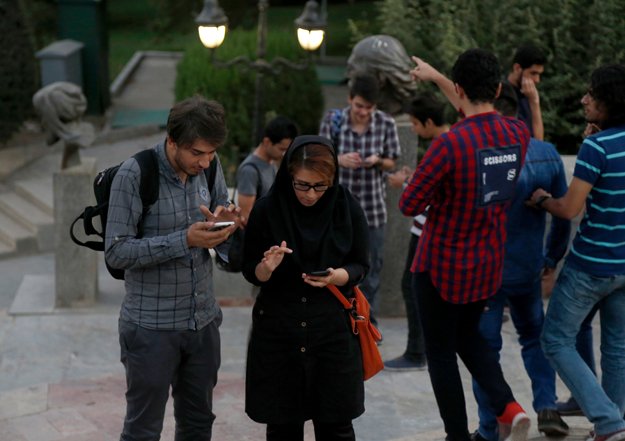 ---
Trust and honesty are one of the major elements in order to have a healthy and loving relationship. However, there are relationships that contain tons of issues, making the other party to spy on their partners and check their online activities.

According to the research done by Kaspersky Lab, 79% of people surveyed in the UAE know that couples should have private space, on and offline, while eight in ten respondents believe they value their relationship more than their privacy.

Almost 32% people have their fingerprinted on their partner's mobile phones and up to 62% of partners said they have no problem in sharing their device's PINS and passwords.

Got any idea which apps your children have been using?

"When relationships form, online privacy borders are called into question, along with just how much people are prepared for their partner to know and access about their online life," said Andrei Mochola, head of Consumer Business at Kaspersky Lab.

"With so many partners using each other's devices or snooping on their loved ones, privacy boundaries can go out of the window. This can thwart any Valentine's Day or birthday surprises and prevent people from keeping things secret from their partner," said Mochola.

The twists turns when 36% of the internet users admitted to the fact of spying on their partners online; 45% are those who described their relationship as unstable.

The survey done in the UAE, found that 35% of unhappy couples were most likely to believe that their privacy was in danger by their partner, when compared to those happy relationship at 19%.

"It is important to get the balance right between a transparent, honest relationship and keeping your digital life secure. An open dialogue with your partner and setting privacy boundaries is a good starting point," said Mochola.

Apple should address youth phone addiction

80% of those unhappy relationship, said they prefer to keep their activities to themselves, compared to 60% for those in a stable relationship.

Three things people hide

The Kaspersky Lab states the major top issues that people keep a secret from their partners, which are as follows:



The content of messages they send to other people


How they spend their money


Some of their personal files and websites they have visited



"The issue of privacy and secrecy surrounding online activities might also lead to partners quarrelling – 39% have argued after a partner viewed something which the other didn't want to share," said the report.

This article originally appeared on the Gulf News.
COMMENTS
Comments are moderated and generally will be posted if they are on-topic and not abusive.
For more information, please see our Comments FAQ