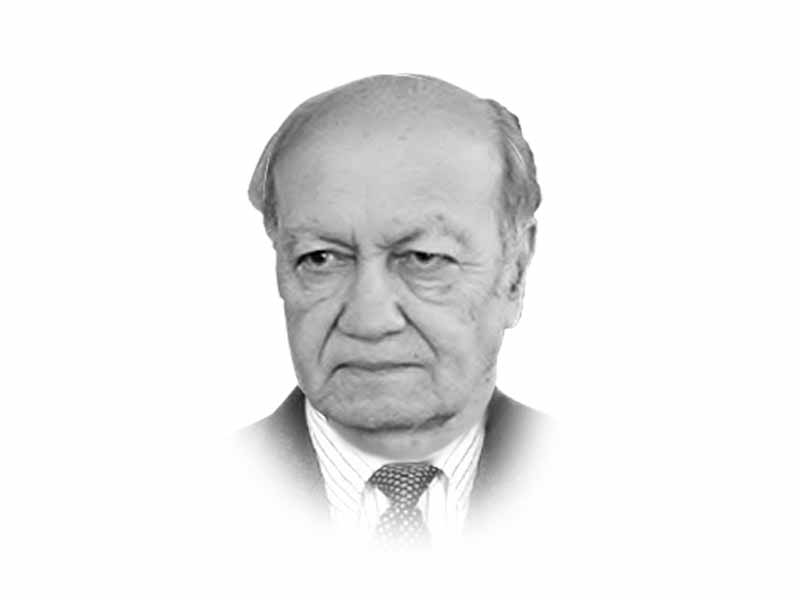 ---
In Pakistan where political parties are locked in a perpetual battle, state institutions are devouring one another and hostility of neighbouring countries has become a norm, vital national issues like madrassa reforms remain grossly neglected. In fact, the entire education sector even though now a provincial subject needs far higher priority if Pakistan is destined to progress. And madrassas should be a major component of the overall educational policy reforms.

It was heartening that Chief of Army Staff General Bajwa speaking at a seminar in Quetta emphasised the urgency of widening the scope of education at madrassas. These reforms, if faithfully executed, should raise the overall educational standards of pupils, improve their future employment prospects and positively impact the security situation.

Moreover, the content and methodology of teaching also needs to be revisited. The emphasis on learning by rote is highly damaging because students do not develop the habit of thinking critically. A more pressing issue is that few madrassas are being used to advance the militant agenda of certain schools of thought.

Attaining high educational standards assumes greater significance when we find only those countries have progressed that had laid great emphasis on quality education. A stark comparison of how the world has progressed can be made from the fact that even a two-year-old child in many countries is demanding an iPhone and feels comfortable while exploring the world while some of our seminaries are content with only giving basic religious education. If the students are not taught science, mathematics and other major subjects that are a part of normal school curriculum along with religious education, how will they be in a position to compete with others and get jobs? Dim prospects of future gainful employment of these students should be a cause of serious concern.

The funding of madrassas by Saudi Arabia and Iran has been justifiably a subject of controversy. These countries have been using madrassas to advance their regional and sectarian agenda. Pakistan had been an unfortunate victim of this policy more than any and the blame rests with us as much with these countries. In the past our military governments have pursued highly shortsighted policies for few monetary and political gains. For instance, the Saudi funding to Pakistan especially during General Ziaul Haq and later General Musharraf's period was to promote Wahabi ideology. And its political motive was to counter the influence of Iran and promote anti-Ahmadi sentiment. The Saudi government's ultraconservative policies fortunately are now undergoing a major change. Meanwhile, Pakistan has taken several measures to ensure that a fallout of Iran-Arab rivalry is reduced. Foreign funding to madrassas has reduced considerably and constitutes only 7% of their overall budget.

A majority of madrassas are narrowly focused on promoting sectarianism and this trend has to be discouraged. What is further worrisome is that the madrassas are growing faster than schools and there is little effort at improving their quality. According to the latest government figures, there are 32,000 madrassas, including the unregistered ones, and approximately 3.5 million students are enrolled in them. The highest number being in Punjab. Another weakness of madrassas is the absence of financial oversight. The argument they are not recipient of government funds as such should not be subjected to scrutiny defies logic. For all educational institutions, including madrassas, should comply with financial regulations and their curriculum and overall teaching standards meet minimum standards. At present, there is no uniformity in syllabus of madrassas.

Despite these limitations with schools already overcrowded and the government unable to increase their number due to limitations of funds and capacity problems, madrassas would remain an important component of the education system. Besides, the general state of poverty is a major contributing factor in parent's decision to send their children to a madrassa. The government should take a more proactive and supportive attitude towards them in raising their overall educational standards. This will instill greater confidence in the madrassa students, provide them new employment opportunities and a broader thinking paradigm.

We need to remind ourselves that madrassas have been in existence for centuries and produced several leaders and eminent persons. President Erdogan of Turkey, President Hassan Rouhani of Iran received their education in madrassas. In Pakistan, Maulana Fazlur Rehman, Maulana Sirajul Haq and many other prominent leaders have also received their education in madrassas. So it is not a question of 'we versus them'. It is a collective responsibility to upgrade our educational system to make our citizens face the world more confidently and as a nation succeed collectively.

This would require a more forthright approach by our religious leaders in cooperation with the government to address the weaknesses in our madrassas. A glaring manifestation is a lack of emphasis on educational standards of teaching staff and in-service professional training. This weakness is manifest in many government and private schools as well, but is more prevalent among madrassas.

Another aspect that deserves serious consideration is the spread of jihadi trend that has spread across all institutions — schools, colleges, universities and madrassas. It manifests in the form of narcissism and anti-West phobia among madrassa students and in colleges and universities. Clearly now the greatest challenge is to change the extremist mindset developed over the years due to our history of sectarian strife and involvement in Afghan jihad. Thus the battle of ideas remains central and will be the key battleground between the state and those spreading the militant agenda.

Failing to bring in madrassa reforms will have adverse consequences. It has already generated a social division and impacted on their employment prospects. Madrassa students tend to cling together, which is only natural. But their quality and type of education should give them the confidence to be at equal ease in dealing with others. As of now a madrassa student has a different worldview that could be an impediment to actualising his full potential.

One hopes that during the forthcoming election campaigns a national discourse on education, including madrassa reforms, will receive due attention by major political parties.

Published in The Express Tribune, February 7th, 2018.

Like Opinion & Editorial on Facebook, follow @ETOpEd on Twitter to receive all updates on all our daily pieces.
COMMENTS
Comments are moderated and generally will be posted if they are on-topic and not abusive.
For more information, please see our Comments FAQ