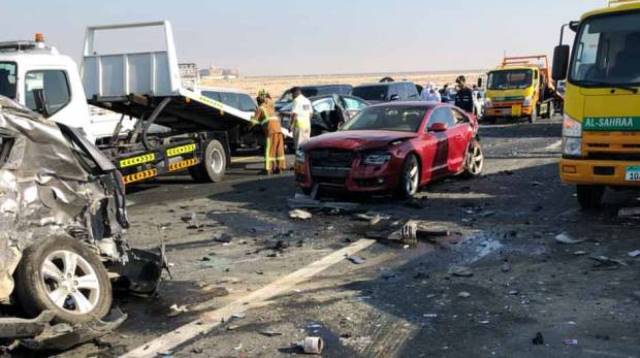 ---
At least 22 people sustained injuries as 44 vehicles collided in a single day in Abu Dhabi due to fog, Gulf News reported on Tuesday.

Authorities in the capital city have cautioned motorists to choose alternate routes after two multi-vehicle mishaps cause scores of cars to collapse on the major highway linking Dubai and Abu Dhabi.


Watch: A multi-car accident on E311 Road. Follow the story here: https://t.co/YL78TvAR4t pic.twitter.com/VI2VuoJ1ei

— Gulf News (@gulf_news) February 6, 2018


The accident, causing injuries to 18 people, reportedly took place during the early morning hours, and brought the traffic to a standstill.

Woman bites policeman in Dubai after he asks for her ID card

According to Abu Dhabi police, the first accident occurred at the Al Samha bridge, backlogging the traffic on the highway. Police added that it was caused due to heavy fog.

Four more people sustained injuries in another accident near Al Ain. Police posted a footage of the wreckage online as the officials and the paramedics rushed to the scene.

It also called upon the public "to be cautious and leave a safe distance between vehicles during the fog."
COMMENTS
Comments are moderated and generally will be posted if they are on-topic and not abusive.
For more information, please see our Comments FAQ