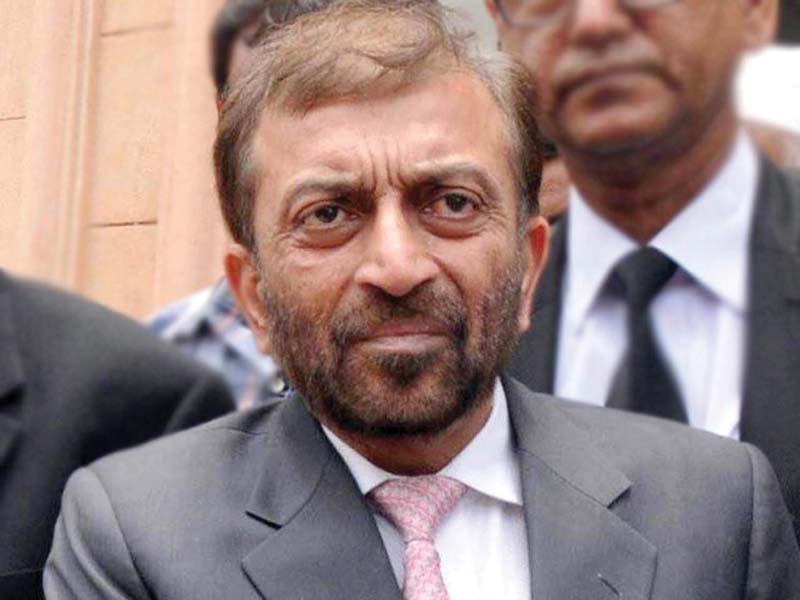 ---
KARACHI: Differences within the party came out in the open after its members disagreed over the award of party tickets for the upcoming Senate elections.

Reportedly, a session of the MQM-P ended in chaos as party chief Farooq Sattar and senior leader Amir Khan ended up disagreeing with each other over the names of candidates for the Senate elections.

Soon after the session, Sattar and his supporters left the party's office located in Bahadurabad area of Karachi for the MQM-P chief's residence at PIB Colony.

What followed was a tweet from the MQM-P chief, asking all elected representatives – Senators, MNAs, MPAs, mayor, chairman, vice chairman, councilors – as well as the Tanzeemi members and workers of the MQM-P  "to immediately reach PIB at my house for an urgent meeting".

On the other hand, a few members of the Rabita Committee held a separate meeting without their party chief in which they decided to suspend the membership of the party's Deputy Convener Kamran Tessori for six months.

Internal rifts 'divide' MQM-Pakistan over Senate tickets

"Kamran Tessori bhai is not a member of Rabita Committee anymore but Farooq Sattar bhai remains our convener," announced Khalid Maqbool Siddiqui outside the party's Bahadurabad office.

Siddiqui claimed that the party had finalised four names for Senate polls which included leaders Nasreen Jalil, Farogh Nasim, Aminul Haque and Shabbir Qaimkhani while names of Kamran Tessori and Amir Khan were kept at numbers five and six, however he claimed that Sattar insisted on keeping Tessori's name in top four.

He claimed that the party had eased a lot of rules for Sattar and gave Tessori a place in the party's central structure. He added that the party leader could no longer tolerate the violation of party rules for a single individual.

Minutes after Siddiqui and other leaders' presser, Farooq Sattar spoke to media at his PIB residence.

Sattar said the news conference, announcing Tessori's suspension, was against the MQM's constitution and a violation of the party discipline. He said the session of the party's coordination committee had been called without his approval.

MQM-Pakistan struggles to restore Rasheed Godil's political activities

The MQM-P leader also asked all workers to attend a party session at the KMC stadium on Tuesday in large numbers and said the gathering would be a test of his popularity as party chief.

"If they (Amir Khan and other like-minded leaders) are accusing me of favouring Tessori, they have shown their hatred for a single member of the party by suspending him at a press conference without my approval… this is also a violation of party discipline and MQM's constitution," said Sattar.

He also questioned how Siddiqui and others could call him the party chief and address a press conference without his approval at the same time.

Sattar also said that in the past, the party was divided between MQM-Haqiqi and he would not let that happen again. He also urged MQM-H leader Afaq Ahmed to come forward and shake hands with him for the sake of the Mohajir community.
COMMENTS
Comments are moderated and generally will be posted if they are on-topic and not abusive.
For more information, please see our Comments FAQ