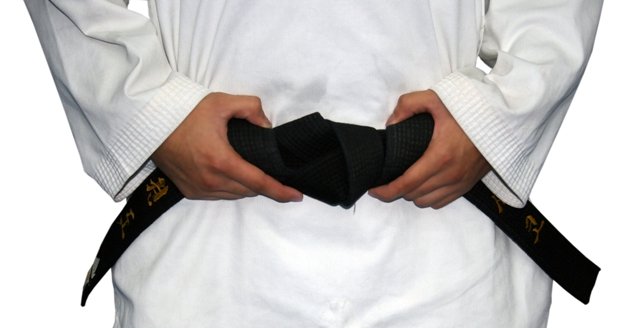 ---
PESHAWAR: To portray a soft image of the Fata and to draw tribesmen towards peace and development, the Khyber Agency Political administration has opted to use sports.

In this regard, they are promoting adoption of martial arts by setting up Karate academies.

Japanese writer Shoshin Nagamine, a former soldier and karate master had described the expediency of the martial arts as such: "Karate may be considered as the conflict within oneself or as a life-long marathon which can be won only through self-discipline, hard training and one's own creative efforts".

The choice, thus, for militancy-ravaged Khyber Agency, appears more clear in it offering a path to peace for people who have faced such violence in recent years.

In this regards, Khyber Agency Political Agent Khalid Mehmood provided 48 mats each to two karate clubs in the agency to not only enable the clubs to host local karate competitions but also to hold larger, national-level karate championships.

Mehmood told The Express Tribune that the Aimrullah Karate Academy in Mandi Kas and the Jaber Karate Academy were working to promote karate in the agency for years.

He added that both academies have produced several karate players which have earned a good name for the not only the tribal areas but for the entire country as well.

To ensure that local talent is honed, he said that in February, karate matches will be organised in the Federally Administered Tribal Areas (Fata) and Khyber-Pakhtunkhwa with support from the political administration.

The political agent further shared that several initiatives have been taking for the promotion of sports in the agency with the basic aim to show the soft image of Fata residents to the world.

He emphasised that people hailing from the tribal belt are very talented and strong and they can play all sorts of games — if they are provided with the right kind of support.

Mehmood said that Karatekas from Fata have earned a good name for the country in each and every sport which they played and have demonstrated to the world that they are essentially a peace-loving people.

Pakistan has done well in Karate bagging six gold medals in 2017 at the South Asian Karate Championship in Sri Lanka.

Published in The Express Tribune, February 6th, 2018. 
COMMENTS
Comments are moderated and generally will be posted if they are on-topic and not abusive.
For more information, please see our Comments FAQ