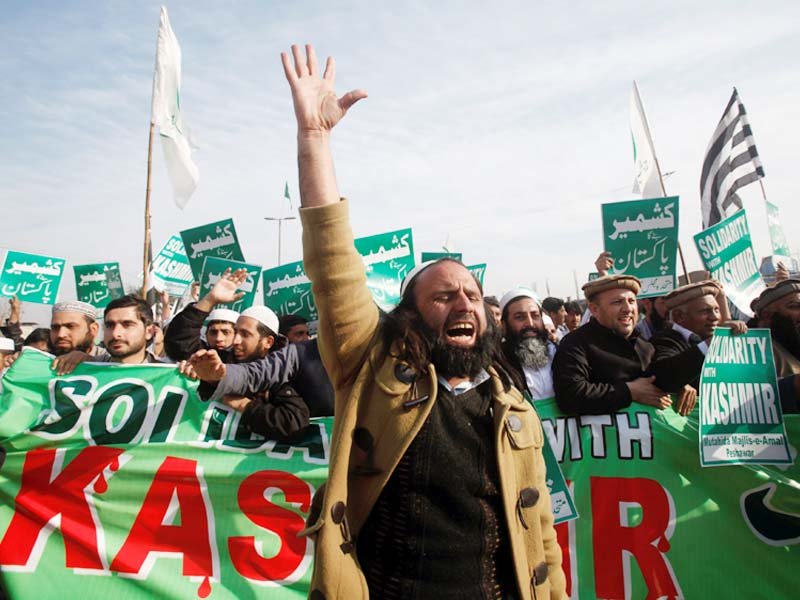 ---
PESHAWAR: Speakers at national seminar here on Monday said Kashmir was  an unfinished part of the partition of sub-continent and durable peace in South Asia could only be established by resolving this lingering issue as per the wishes of Kashmiris.

These views were expressed by the speakers during a seminar organised by the Jammu and Kashmir Council in connection with Kashmir Solidarity Day observed in Khyber-Pakthunkhwa and Fata with national enthusiasm.

The seminar was attended by politico-religious leadership of all parties including PML-N K-P Information Secretary Nasir Khan Musazai, JUI-F K-P Information Secretary Haji Jalil Jan, veteran politician Salim Saifullah Khan, JUI-F leader Haji Ghulam Ali, Peshawar District Council Convener Syed Qasim Ali Shah, Hasham Raza Advocate and Rah e Haq Party Central President Ibrahim Qasmi besides others.

JUI-F leader Ghulam Ali said: "Road to South Asia peace passes through Kashmir."

Hashim Raza Advocate regretted that UNSC had failed so far to implement its resolutions on Kashmir.

Published in The Express Tribune, February 6th, 2018.