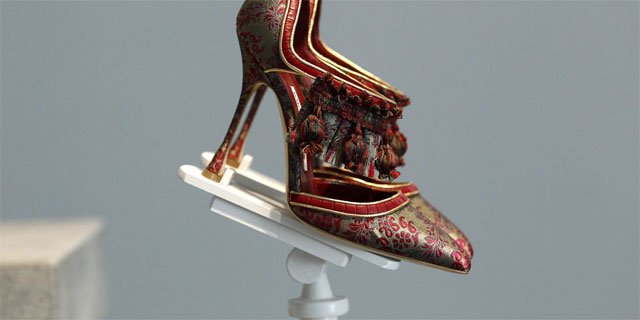 ---
LAHORE: Pakistani shoemakers need to focus on their strengths and should add variety to their product lines in order to increase their share in the global leather trade, suggested Martin Berendsen, a Dutch shoemaker.

Berendsen, who is currently heading USA-based shoe brand Darkwood, told The Express Tribune that Pakistani leather manufacturers always compare themselves with regional countries in terms of what they are manufacturing. "Pakistan produces high-quality leather and shoes, but local manufacturers should focus more on enhancing their expertise in line with global trends," he said.

For Berendsen, a major drawback for Pakistani shoemakers is their range of colours. "I visited some factories here and observed that they are making shoes in traditional colours, especially black," he said, adding Turkish manufacturers on the other hand produce similar products in multiple colours which provides customers with more choices, thereby enhancing sales.

"Global competition is getting tougher with each passing day. Customers demand variety and you need a very strong product line to convince a foreign retailer to replace the competitor's products with yours," he said.

Pakistan produces high-quality leather and is ranked among top leather producing countries.

In spite of this and being a livestock-rich country, the percentage share of Pakistani leather exports is falling globally.

In 2013-14, Pakistan's total leather exports stood at $1.28 billion, but fell to $0.92 billion in 2016-17, a decline of 28%.

Footwear industry in Pakistan looks to tap rising e-commerce craze

While local stakeholders are expecting the sluggish export trend to continue, Berendsen believes local companies can still create space by attracting Chinese manufacturers who are looking to relocate their units to countries with cheaper labour.

"Vietnam is the country most China-based leather firms are relocating to, but Pakistan can provide more attraction for investors since the country produces high-quality leather," he said, adding that "stakeholders should exploit this opportunity by increasing expertise and understanding and fulfilling consumer demand."

Pakistan Footwear Manufacturers Association Senior Vice Chairman Abid Hafeez said the industry is likely to suffer in the future and may not be able to benefit from another global fundamental shift.

Young cobbler hopes to perform medical miracles

"Government policies and their implementation are the key to increasing exports," Hafeez said, highlighting early release of income tax and duty rebates as a major support factor for increasing competitiveness in the global arena.

Deploring Pakistan's lowest rebate percentage regionally, Hafeez said it will be difficult to take advantage of Chinese manufacturers desiring to relocate their plants.

"Pakistani exporters get 1.8% rebate whereas the Chinese government gives 12%, Bangladesh 11% and India 8% rebate to their exporters."

Published in The Express Tribune, February 6th, 2018.

Like Business on Facebook, follow @TribuneBiz on Twitter to stay informed and join in the conversation.
COMMENTS
Comments are moderated and generally will be posted if they are on-topic and not abusive.
For more information, please see our Comments FAQ