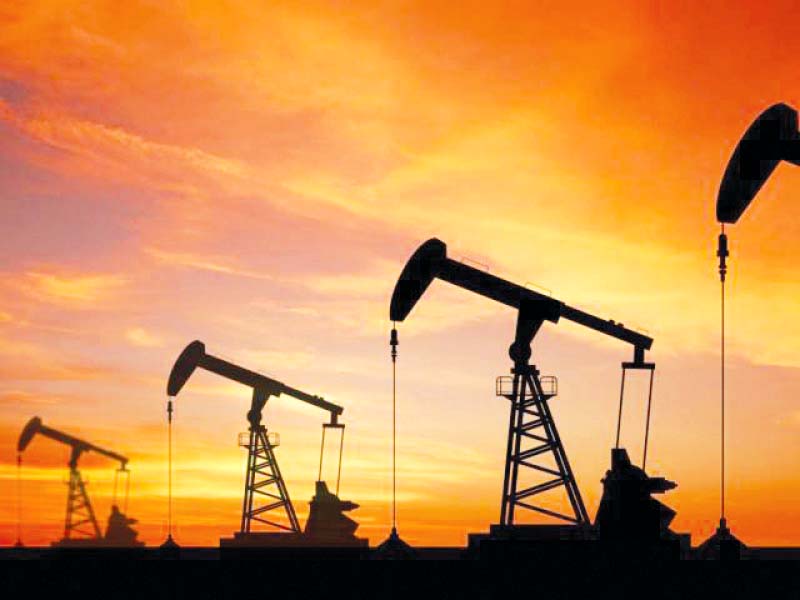 ---
KARACHI: Pakistan's economy will most likely be faced with tougher challenges in the second half of the current fiscal year as it remains heavily dependent on imported fuel oil whose prices are steadily on the rise.

Oil prices rose 50% to the three-year high of $68.5 per barrel on Monday and were expected to increase to around $80 in the next six months.

"Good days seem to be over… second half's (January-June 2018) import bill will be significantly higher than the first half (of current fiscal year 2017-18)," BMA Capital economist Fawad Khan said while talking to The Express Tribune.

Industrialists unhappy with oil price hike

The State Bank of Pakistan (SBP) and JP Morgan, a renowned international investment bank, recently anticipated that the price of international oil benchmark (Brent crude oil) would reach $70 per barrel in the next six months.

Goldman Sachs, however, last week revised up its forecast to $75 per barrel in three months and $82.5 in the next six months.

The continuous surge in oil prices in world markets due to pick-up in demand and weakening of the US dollar against major world currencies under the global currency war has forced authorities in Pakistan to pass on the burden to the consumers.

This is expected to have a domino effect on the entire economy by inducing cost-push inflation. It would also make transportation of commodities and their prices expensive, fuel inflationary pressure and prompt the SBP to further increase the benchmark interest rate, which it enhanced 25 basis points two weeks ago to 6%.

Simultaneously, the uptick in international oil prices and the country's surging import bill would also widen the current account deficit and press authorities to take additional measures to bolster exports and inward remittances and cut imports.

Without gas, residents feel the wrath of winter in Quetta

Otherwise, Pakistan's foreign exchange reserves will continue to deplete quickly in the short run.

According to the Pakistan Bureau of Statistics, the petroleum import bill surged 33.42% to $6.67 billion in the first half (July-December 2017) compared to $5 billion in the same half of previous year.

Similarly, the current account deficit increased 59% to $7.41 billion in the first half against $4.66 billion in the corresponding period of previous year, according to the central bank.

Khan added that rebalancing of oil demand and supply in world markets may push the current account deficit up by around $100 million per month.

The oil import bill would have been higher had the country not started importing cheaper liquefied natural gas (LNG), which has led to increased production of electricity at cheaper prices. This would somewhat offset the inflationary pressure in the economy, he said.

Despite this, "higher oil prices will make imports expensive and will definitely be a significant challenge that needs to be addressed," Khan warned.

The government needs to reintroduce corrective measures like an incentive package to boost exports, impose regulatory duty on imports and let the rupee depreciate against the US dollar and other major currencies.

"Both the monetary authorities and fiscal authorities have to move in tandem to manage the associated risks," he said.

After Indus and Suzuki, Honda also raises car prices

Sherman Securities' analyst Sadiq Samin said Pakistan met its energy needs through import of 70% of the fuel oil demand. The scenario was not going to change overnight even if local oil and gas exploration and production companies accelerated their search for new oil and gas deposits in the country, he said.

Samin emphasised that the authorities would have to take additional measures to keep foreign exchange reserves at an appropriate level, which stood at $19.35 billion as of January 26, 2018, equivalent to three-four months of import bill.

"Pakistan may float more Eurobond in foreign markets to finance the current account deficit and keep its foreign exchange reserves at a safe level," he said.

Published in The Express Tribune, February 6th, 2018.

Like Business on Facebook, follow @TribuneBiz on Twitter to stay informed and join in the conversation. 
COMMENTS (3)
Comments are moderated and generally will be posted if they are on-topic and not abusive.
For more information, please see our Comments FAQ