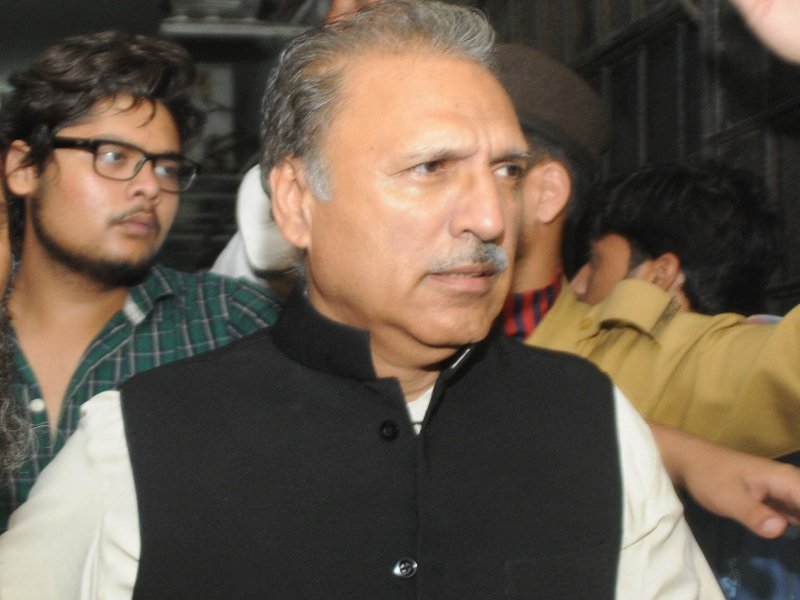 ---
HYDERABAD: Pakistan Tehreek-e-Insaf (PTI) has started working on a white paper that will reveal the alleged corruption of the Pakistan Peoples Party's (PPP) Sindh government. PTI Sindh President MNA Dr Arif Alvi said that party chief Imran Khan had directed the provincial leadership to prepare the white paper during a recent meeting.

Dr Alvi was speaking to the media in Hyderabad on Sunday.

"Corruption is at its peak in Sindh. We will expose the faces of corrupt rulers before the people of Sindh," Dr Alvi said. He asked the National Accountability Bureau to initiate a corruption probe to unearth the alleged corruption behind the wealth of PPP Co-Chairperson Asif Ali Zardari.

"If we come into power, we will hold Zardari accountable," the PTI leader said, adding that the party would soon establish its anti-corruption cell. He mentioned the recent electoral failures of the PPP in Punjab, saying that the constituencies won by former prime minister and PPP founder Zulfikar Ali Bhutto had been lost by Zardari.

PTI announces Insaf Kissan rally to press demands of cane growers

Referring to the recent British Unexplained Wealth Orders, Dr Alvi said former prime minister Nawaz Sharif and his family would have to prove their source of income to justify ownership of their British properties. The PTI leader expressed hope that the new British law would help expose Pakistanis who had stashed wealth stolen from Pakistan in the United Kingdom.

Commenting on the alleged extrajudicial killing of Naqeebullah Mehsud, Dr Alvi said the accused, SSP Rao Anwar, might have escaped the country. According to him, SSP Anwar had an iqama for the United Arab Emirates where he also owned property.

The PTI Sindh president alleged that SSP Anwar was an old friend of Zardari, implying that latter was protecting the police officer from the arrest. "If Anwar was innocent, he wouldn't have [gone into hiding]," he said.  Dr Alvi also claimed that extrajudicial killings were committed for illegal land occupation.

Ruckus in the house: NA session marred by PTI members' protest

Dr Alvi supported Imran Khan's slur against Parliament. He argued that the august house deserved such remarks because it enacted the laws which removed the clause about finality of prophethood and allowed a disqualified politician to head a political party.

The PTI leader also demanded that the people of Hyderabad, whose houses were being demolished in anti-encroachment operations and for widening of roads, be provided alternative accommodation.