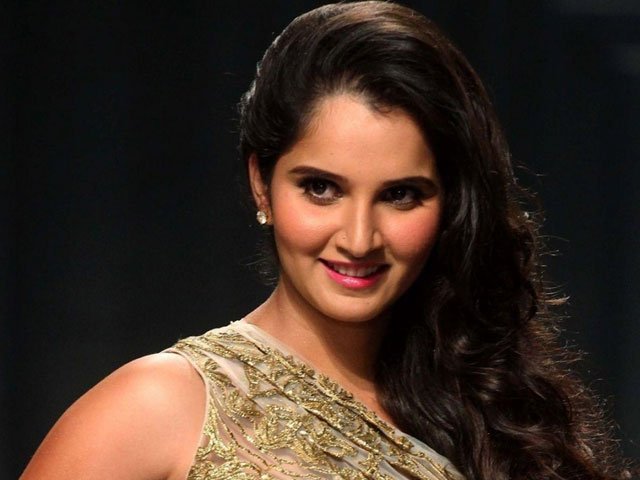 ---
Indian tennis star Sania Mirza says that being a private person herself, she will take time to open up about her life when a biopic will be made on her.

"There are a lot of talks going on about it but there's nothing solid right now. But when there will be, being the private person that I am, it will take me some time to open up a little bit about myself and my life," Sania told IANS when asked if she is comfortable watching her life journey on the big screen.

https://www.instagram.com/p/BeW9YugA--N/?hl=en&taken-by=mirzasaniar

Director Rohit Shetty showed his interest on making a film on Sania on Karan Johar's chat show.

Is Mehwish Hayat's next project a biopic on Benazir Bhutto?

Talking about it, the Presidential award recipient said, "I've seen and heard a few people say that they would want to make the film but there's nothing concrete right now. We are in talks with them."

And who can portray her personality onscreen?

"As far as who's going to play is concerned, I think that will depend on many factors so because there's so many amazing leading actors in our country and I'm sure most of them can do justice and play the part really well so we'll just have to wait and watch," said Sania.

https://www.instagram.com/p/Becr_XxA5gg/?hl=en&taken-by=mirzasaniar

There were many films made on sports personalities in the past and in present, the very recent is Amole Gupte's biopic on star Indian shuttler Saina Nehwal that features starlet Shraddha Kapoor.

Sania walked for designer Anushree Reddy on day four of Lakme Fashion Week (LFW) Summer/Resort 2018. The designer unveiled her bridal collection titled - Pink "The Navy Blue of India" at the fashion gala.

Ranbir Kapoor, Sonam Kapoor hint name of Sanjay Dutt biopic

Talking about how fashionably updated she is, Sania said, "Honestly, I don't understand fashion so much. I definitely like looking good and I've had a really good team around me and they've made my life really easy. I love dressing up and experimenting with fashion but like I said I don't really understand fashion so I'm very grateful to my sister who is one of my stylists and Ami Patel (her stylist) as well as the rest of my team for making me look good."

https://www.instagram.com/p/BevROB1gwSN/?hl=en&taken-by=mirzasaniar

Many consider her as one of the best dressed sports personality so does she enjoy such tags?

"Well, thank you for the compliment. But I just dress how I feel comfortable," said Sania.

Nawazuddin Siddiqui to play Hindu extremist Bal Thackeray in biopic

"For me that is the most important thing so that is what I try to do. Obviously dressing well is important but comfort for me is number one," added the sports star.

And does criticism bother her as a person?

"Not necessarily always but at some level we are conscious about the fact that there's so many social media websites and there's so much said about what we wear every single day as celebrities so I do read it sometimes but don't always take them to heart both good or bad," she said.

Have something to add to the story? Share it in the comments below.