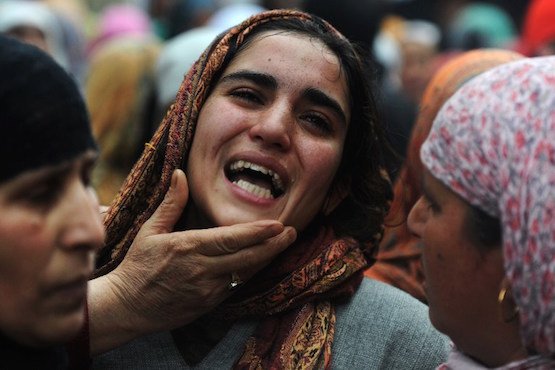 ---
LAHORE: A ceremony was held to celebrate Kashmir Solidarity Day by the Unique Group of Institutions, in collaboration with the Punjab Higher Education Department at Aiwan-e-Iqbal on Saturday.

The ceremony was attended by Mushaal Mullick, Kashmiri leader Yaseen Malik, Provincial Higher Education Minister Syed Raza Ali Gillani and a large number of students and teachers from different institutions.

Speaking on the occasion, Mushaal said they were hopeful that the youth would bring revolution to Kashmir. She said that the death of Burhan Wani, the slain young Kashmiri freedom-fighter, exposed the injustices. He added this was the fifth generation of Kashmiris who were facing brutalities of the Indian state, she added.

She continued that the day was near when the people of the region will achieve freedom despite the oppression of India. She also appealed to the Pakistani youth to support cause of freedom of Kashmir. She appreciated the organisation of the ceremony to express solidarity with Kashmiris.

Provincial Higher Education Minister Syed Raza Ali Gillani said that freedom was the fundamental right of every living being. He hoped that Kashmiris will soon also be enjoying the same. "Kashmir is an integral part of Pakistan and we will keep supporting Kashimir diplomatically, despite the hue and cry of India," he added.

Published in The Express Tribune, February 4th, 2018.
COMMENTS
Comments are moderated and generally will be posted if they are on-topic and not abusive.
For more information, please see our Comments FAQ