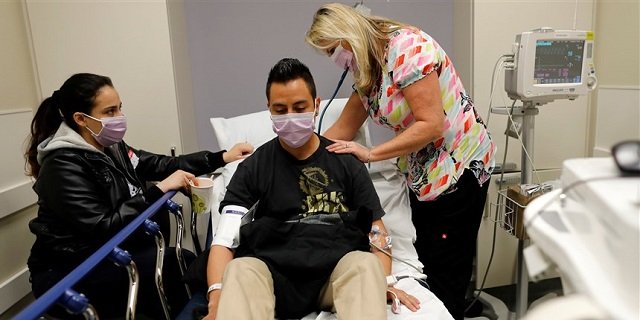 ---
BEIJING: The ongoing flu season has strongly affected several countries, with at least 129 deaths reported in the past three weeks.

Pakistan, Ireland, China, Greece and the United States are countries reporting victims. With 16 more pediatric deaths announced on Friday, the United States has so far registered 53 deaths, more than any other country.

This flu season is on track to be the worst on US record regarding hospitalisation rates, American health officials told reporters in a conference call.

14 influenza patients in Pindi hospitals

"More hospitalisations and, tragically, more flu-associated deaths in children and adults," said Anne Schuchat, acting director of the US Centers for Disease Control and Prevention (CDC).

Almost 12,000 people in the United States have been hospitalised with laboratory-confirmed influenza since the season started, the CDC reported.

According to Science magazine, the CDC blames this season's high number of flu cases on an influenza variant known as type A, which is very strong and quite resistant against the flu vaccine.

A day before, Greek health authorities reported five patients have died within the past week from complications after contracting the seasonal flu virus.

Yet Greece is facing no danger of a flu epidemic, as opposed to Ireland and Pakistan, when one looks at the infection rates and death numbers.

As of January 25, the flu season has caused a total of 34 deaths in Ireland. Irish health authorities said the current flu season is the fifth worst of its kind in the country over the last 17 years.

On January 19, Pakistani officials reported at least 35 people have died from influenza and seasonal flu in the country's east Punjab Province.

The death toll was feared to rise, as over 10 people are in critical condition in local hospitals, local authorities told Xinhua.

Pakistan's neighbor, China, has also been battling a flu outbreak this winter. Children are those most affected.

So far, the flu has killed a 5-year-old boy in Hong Kong on January 24 and a 4-year-old girl in Macao the next day.

Chinese pediatricians especially faced an increase in workload this season.

Flu infections this winter are 71 per cent above average for the same period in the previous three years, with child cases rising sharply, according to the Beijing Center for Disease Control and Prevention.

Additionally, Belgium and Canada triggered flu alarms in mid-January. Fortunately, no flu-related deaths have been reported in both countries.

3 die of influenza

According to experts, influenza virus B, as well as H1N1 and H3N2, subtypes of influenza virus A, are among the most widespread in China as well as in the United States and Canada.

This flu season won't end until several weeks later. While Chinese experts said it has passed its peak in China and will continue to ease through the Chinese Lunar New Year holidays, US officials said Americans "probably got several weeks left of increased flu activity."

Ways to avoid becoming infected with the flu include being vaccinated - which is suggested by the World Health Organization as the most effective measure against the flu -- as well as washing hands and wearing masks.

As with severe epidemics, US experts further suggest the public stay about 1.8 meters away from anyone with influenza.