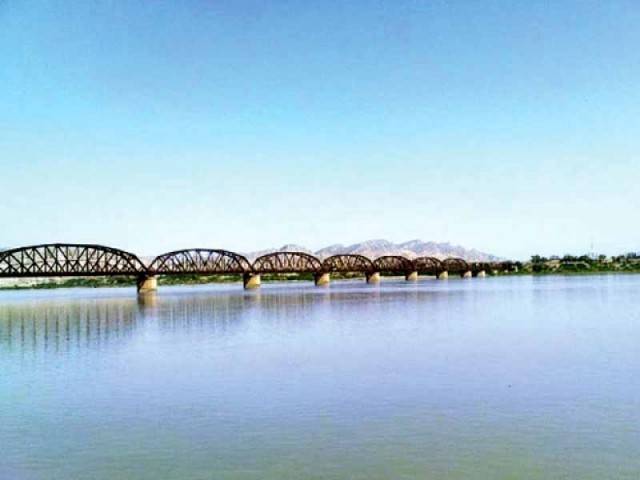 ---
ISLAMABAD: Indus River System Authority (Irsa) Chairman Sher Zaman Khan has accused Sindh of not releasing the due share of water to Balochistan, creating unrest in the province.

"We have asked the Sindh government to address the grievances of Balochistan regarding its water share and the issue has been resolved."

In a letter to Sindh Irrigation Secretary Jamal Mustafa Syed, the Irsa chairman said since opening of the annual canal closure, both the canal systems of Balochistan -- namely Pat Feeder and Kirther canals -- are suffering from severe shortages of water.

Pakistan dumps water worth $22 billion into the sea every year

He said, despite forwarding the complaints of Balochistan to the Sindh irrigation department through different letters no tangible improvement is visible in the system.

The chairman has also reminded the Sindh irrigation secretary that the water regulator is releasing water for Sindh and Balochistan provinces even more than their indents to encompass the conveyance losses.

However, the  farmer's community is agitating in Balochistan province and are announcing strikes, dharnas and road blocking on non-availability of water which may create a law and order situation in the province, he continued.

IRSA's decision: Punjab and Sindh's share of irrigation water reduced

He said, "Irsa will appreciate the irrigation secretary's personal intervention at resolving the issue and for issuance of strict directions to all field/concerned staff for the provision of legitimate irrigation supplies to Balochistan as per Irsa authorisation without any delay."

It is pertinent to mention that due to control over the regulation system at barrages as well as parent channels in their territory, Sindh allegedly extracted more water than apportioned to it as per the Water Apportionment Accord agreed among the provinces in 1991, leaving Balochistan in a disadvantageous position.

The provincial government raised the issue time and again at the Council of Common Interests (CCI) and the Irsa meetings.