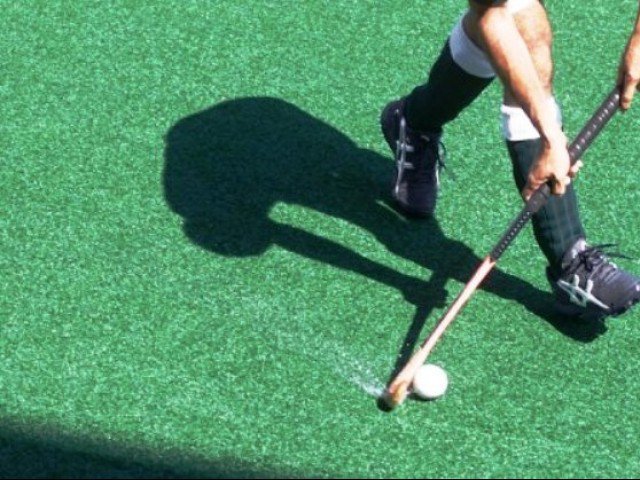 ---
KARACHI: The new selection committee of the Pakistan Hockey Federation (PHF) on Thursday announced the senior team for upcoming Tri-Nation Hockey Tournament to be held at Sultan Qaboos Sports Complex in Muscat, Oman from February 14 to 20.

The team will be led by Rizwan Senior and Arsalan Qadir will be his deputy.

The 21-member team, with five standby players, was announced after a two-week long training camp followed by trials that included all the probables in the camp.

During the trials, players were divided into two teams to participate in a match and were replaced after 15 minutes.

The five-member selection committee led by Islahuddin Siddiqui was present at the trials, including the secretary PHF Shahbaz Ahmed Senior, who announced the team after trials.

The three sides which will vie for the silverware include Pakistan, Japan and Oman and will play each other in a double league format, playing against each other twice, followed by a final between the sides finishing first and second on the points table.

Veteran Shafqat Rasool made a comeback into the squad after two years with Imran Butt, who has been out of the team for the past one year. Meanwhile Fareed Ahmed, who has been away from team since ten months, was also named in the squad.

The squad also includes Ammad Butt and Azfar Yaqoob, who were not present in the camp and the trials, as they are currently playing league matches in Malaysia, while former captain Ifran Senior opted out of the tour citing family commitments.

"We have picked the best players out of these probables in the camp. Ammad and Azfar were picked on the basis of their performance in the league. We have analysed their performance and fitness from videos sent from Malaysia and have included them," said Islahuddin.

He added that the tri-nation tournament will be a test for everyone involved in the management. "It will be a test for all of us including the players, selection committee and management. We all have to do a combined effort to be successful," he said.

Pakistan squad

Rizwan Senior, Arsalan Qadir, Mubashir Ali, Muhammad Rizwan Junior, Taswwar Abbas, Abu Bakar Mehmood, Fareed Ahmed, Touseeq Arshad, Umer Bhutta,Shafqat Rasool, Amjad Ali, Faisal Qadir, Ammad Butt, Azfar Yaqoob, Aijaz Ahmed, Ali Shan, Atiq Arshad Sajeeh, Tanzeem ul hassan, Muhammad Atif Mushtaq, goalkeepers Imran Butt and Amjad Ali.

Standby players: Aleem Bilal, Junaid Kamal, Samiullah, Khizar Akhtar and Mazhar Abbas.
COMMENTS
Comments are moderated and generally will be posted if they are on-topic and not abusive.
For more information, please see our Comments FAQ