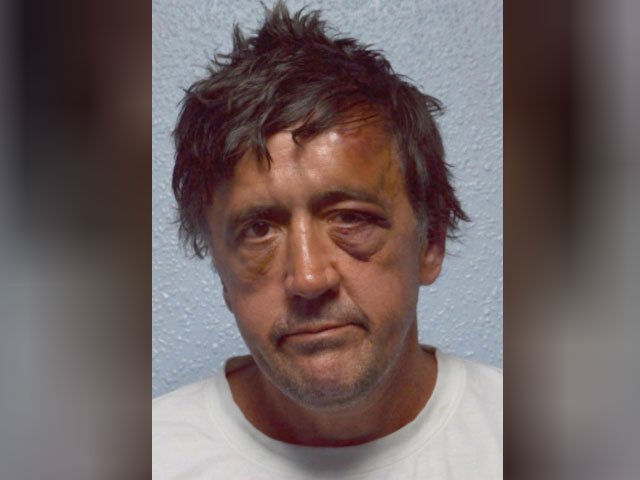 ---
LONDON: A British man found guilty of murder after he drove a van into Muslim worshippers outside a London mosque last June, leaving one dead and injuring many more, was jailed for life on Friday and told he would serve at least 43 years behind bars.

Darren Osborne became obsessed with Muslims after watching a BBC TV drama about a child sex abuse scandal involving British Pakistani men and just weeks later carried out the attack in Finsbury Park, north London.

The 48-year-old killed Makram Ali, 51, and injured 12 others, two seriously. He was found guilty on Thursday of murder and attempted murder after the jury took less than an hour to reach their verdict.

Homeless 'hero' jailed for stealing from British bomb victims

"This was a terrorist attack - over the space of a month or so your mind-set became one of malevolent hatred," said judge Bobbie Cheema-Grubb, sentencing him at London's Woolwich Crown Court. She said he would pose a risk to the public "perhaps for the rest of your life".

On June 18 last year, Osborne drove up from the Welsh capital Cardiff to central London in a hired van with the intent of attacking a pro-Palestinian march. He told the jury he had wanted to kill socialist opposition Labour leader Jeremy Corbyn and London's Muslim mayor Sadiq Khan.

Thwarted by road closures, he sought out other targets, eventually arriving hours later in Finsbury Park where he came across a group of Muslims tending to Ali who had collapsed in the street near his home after attending Ramadan prayers.

Shortly after midnight, he drove at them, killing Ali. He later told the court he had tried to kill as many as possible.

"Our father, like the victims of most terrorism, was entirely innocent which makes his death in this violent way all the more hurtful and we cannot imagine the trauma he felt in the last few minutes," said Ruzina Akhtar, one of Bangladeshi-born Ali's six children.

Authorities said it was the fourth deadly terrorism incident in Britain last year, following three Islamist attacks which killed 35 people.

Those attacks had helped fuel the anger of Osborne, an unemployed father-of-four who had 102 criminal convictions and a history of violence, depression, drug and alcohol abuse. He had no fixed home and spent the night before the attack in a tent in his ex-partner's back garden.

After watching the BBC drama, he had sought out information on the internet, exposing him to extreme right-wing figures and racist material from Britain and the United States, the judge said. "You allowed your mind to be poisoned by those who claim to be leaders," Cheema-Grubb said.