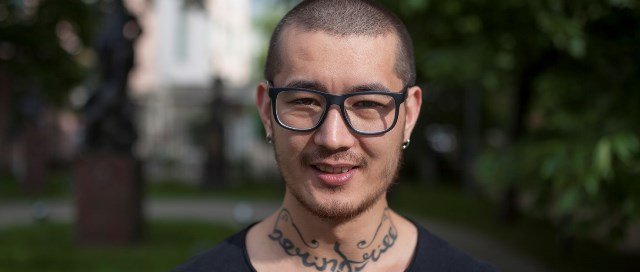 ---
MOSCOW: A detained gay reporter from Uzbekistan will avoid deportation from Russia to his repressive Central Asian country after a Moscow court ruled Friday he could travel elsewhere.

Khudoberdi Nurmatov -- who writes under the pen name Ali Feruz for Russian opposition newspaper Novaya Gazeta -- arrived in Russia in 2011 and repeatedly tried to claim asylum.

He said he had endured torture in Uzbekistan at the hands of the security services, who tried to force him to become an informer, according to Amnesty International.

Saudi police arrest several men following 'gay wedding' video in holy city

Nurmatov was arrested in Moscow last year and ordered to return to the ex-Soviet country for violating immigration laws.

"Today the Moscow court took the important, good decision that we have been trying to arrive at for months," said a spokesperson for Novaya Gazeta.

"It clarifies that Ali Feruz has the right to leave for a third country," rather than forcing him to return to Uzbekistan, Nadezhda Prusenkova said.

Nurmatov's lawyer Daniil Khaimovich told the state RIA Novosti agency his client had already bought plane tickets and had the necessary documents to go to Germany.

He stressed however there were further legal steps to go through before the journalist would be released from jail.

Gay Indian prince opens his palace doors to people shunned for their sexuality

He will remain in custody until Russia's Federal Bailiffs Service accepts the Moscow court's decision.

"When Ali is on a plane leaving Russia we can say this has ended well," Prusenkova added.

Nurmatov tried to slash his wrists with a pen after the initial ruling in August that he be deported to a country where homosexuality is a crime.

He previously said in court he would face "a slow torturous death" in Uzbekistan.

Russian authorities have refused to grant Nurmatov asylum, and accuse him of staying in Russia illegally, which is punishable by a fine and deportation.

The presidential rights council that advises President Vladimir Putin has called for Nurmatov to be granted Russian citizenship, since his mother and siblings already have it.

But Putin's spokesman Dmitry Peskov said last year that Russia "cannot turn a blind eye to a number of violations" by Nurmatov.

Friday's court ruling came after Russia's supreme court last week quashed a lower court's order to deport Nurmatov.