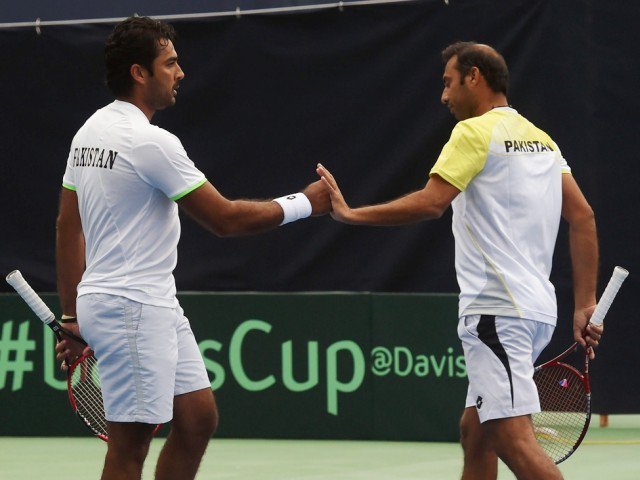 ---
KARACHI: Pakistan went 2-0 up against South Korea as Aisamul Haq Qureshi and Aqeel Khan won their singles matches at the Davis Cup Group I tie in Islamabad on Friday.

With a new format, the ties have been spread over two days instead of three and the matches are made best-of-three sets affairs, which Aisam feels has pushed them to play their hearts out.

"I don't think South Koreans were expecting us to win," Aisam told The Express Tribune. "We are underdogs in this and we are not taking the first day wins as the deciders. The second day will be tougher. But I am enjoying this best-of-three set format. Me and Aqeel are 38 and it is shorter, so it is nice that both of us have managed to give our best. In both rubbers we were down and out at some point but we recovered and won."

Aisam defeted Korean top seed Soon Woo Kwon 6-3, 1-6, 7-6 in an hour and 45 minutes, whereas Aqeel took on Seong Chang Hong and beat him 4-6, 7-5, 7-5 in the second rubber that went on for two hours and 43 minutes.

"It is a great start and now the strategy will be to win the doubles tie on day two to seal the 3-0 lead before the reverse singles," said Aqeel. "It is not going to be easy. The Koreans will strike back with all they've got. I feel Aisam's win really helped on day one. He took down their first seed and it only encouraged me to win the second rubber. Hopefully, the two of us will be playing the doubles."

Aqeel added that Koreans are a tougher team than Thailand, whom they last played in the Group II final in September.