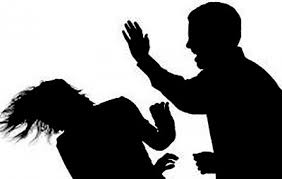 ---
PESHAWAR: At least 18 major incidents of violence against women have been reported across Khyber-Pakhtunkhwa so far in 2018 as per the data collected by a local NGO and shared with The Express Tribune.

The very first incident of violence occurred when a woman S* committed suicide inside a station house officer's (SHO) office in Kotwali police station, Peshawar on January 2nd.

She self-immolated herself to protest against the release of a house owner she had a dispute with. The woman received several burns and succumbed to her injuries in PIMS hospital Islamabad.

Transgender kidnapped, gang-raped in Peshawar

This incident was followed by the brutal honour killing of a couple in Toru Mayar, Mardan district. The pair had eloped and was mercilessly put to death for marrying against the will of their families.

Another woman was gunned down by family members in Mansehra. She was killed for having a love marriage, which had taken place 15 years ago for which she was chased and killed one and a half decade later.

On January 8, a boy killed his stepmother in central Mardan. The following day another honour killing of a couple was reported in Dir, the same day a man killed his own wife in Doranpur area of Mardan.

The well-known stage actress Brekhna was killed along with her father by her suitor in Kakshal area of the city. The man himself committed suicide after he was chased by local residents.

On January 18 brothers strangled their own sister to death in DI Khan. On 28th a newlywed bride was killed in Kohat.

Shortly after, Asma Rani was killed for turning down a marriage proposal.

The next day a man threw acid on his wife and stepdaughter in Betkhla area of Malakand.

Another case of a boy killing his stepmother was reported in Mathra. The boy dumped her dead body in a deserted area in the jurisidiciton area of Mathra police station.

This incident was followed by the killing of two sisters in Pishtakhara area on the outskirts of Peshawar.  They were also killed in the name of honour as the two were earning a living by dancing and it was not acceptable to their brothers.

Talking to the Express Tribune, rights activist Tamure Kamal said that these figures had been collected from the newspapers and it was also a fact that each and every case is not reported in the media and some are not reported even to KP.

"It is unfortunate that most of the rape and molestation cases are not reported to police or let's say police is not registering FIRs in each rape and violence case," he said, adding that in Punjab media was really powerful and government takes action once a case is reported in media but it was not the case in KP.

FATA teachers urged to keep children away from violence

"A woman committed suicide inside the SHO office to register her protest against the release of an accused she blamed was not giving her money and other belongings and nothing really happened to that that SHO," he blamed.

Talking to The Express Tribune women rights activist Ruskhshinda Naz said that it was a good thing that social media was highlighting the issue and government is forced to take action on it but there were negative things too in the social media.

"Social media is highlighting negative things and negative things but it is good that due to social media pressure government was taking action in violence against children and women cases," she added.