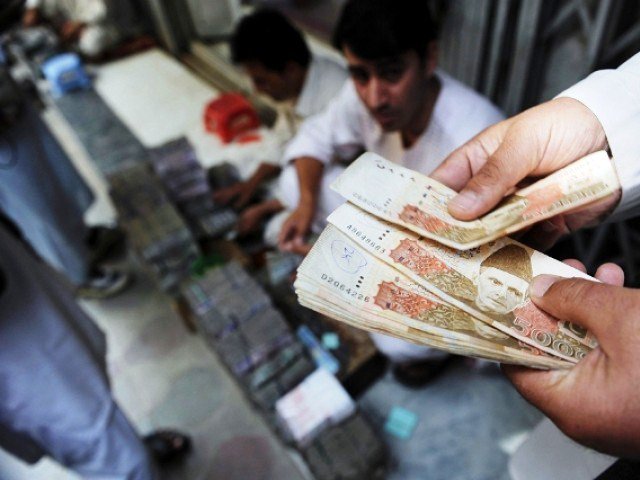 ---
ISLAMABAD: The Supreme Court has noted that the economy of Pakistan is being bled by illegal and surreptitious theft of national wealth which is stashed in foreign countries.

The three-judge bench, headed by Chief Justice of Pakistan (CJP) Mian Saqib Nisar issued a written order in suo motu case regarding the alleged illegal public money lying in foreign banks.

The order says that the same money could otherwise be utilised for the welfare of the people in projects such as education, health and public welfare. Such delinquency constitutes violation of the fundamental rights of the citizens of Pakistan and is a matter of great public importance.

CJP takes suo motu notice of laundered money in Swiss accounts

The order further states that it has been common knowledge for years that a large number of Pakistani citizens, who are residents of Pakistan and are maintaining accounts in foreign countries without disclosing the same to the authorities competent under the laws of Pakistan or paying taxes on the same in accordance with law.

"Prima facie, it appears that such money is siphoned off without the payment of taxes through illegal channels and represents either ill-gotten gains or kickbacks from public contracts. Such money creates gross disproportion, inequality and disparity in the society, which warps economic activity and growth, and constitutes plunder and theft of national wealth," reads the order.

The court also noted that recently, the names of a large number of Pakistani citizens were disclosed in the Panama Papers and Paradise Papers. The chairperson of the Federal Board of Revenue (FBR) had appeared before the court and made a statement that appropriate action was being initiated against the citizens whose names had appeared in the above said papers. However, no appreciable progress appears to have been made in this regard.

Therefore, in exercise of powers under Article 184(3) of the Constitution of the Islamic Republic of Pakistan, 1973, the court directed the  State Bank of Pakistan (SBP) to submit a comprehensive report before the next date of hearing. The report must highlight the steps which have been taken under the international agreements, treaties and protocols to identify the citizens who hold accounts in foreign jurisdictions, including UAE, Switzerland, Luxembourg, Spain, UK and other tax haven jurisdictions, including the British Virgin Islands and Cayman Islands

SBP, FBR, Security and Exchange Commission of Pakistan (SECP) and the Ministry of Finance shall submit report about the steps taken, in collaboration with other State institutions for retrieval of the said money.

$200b stashed in Swiss banks 'off limits to Pakistan'

FBR has also been asked submit a report providing details of the steps taken on the basis of information available, inter alia, through Panama Papers and Paradise Papers and the action taken against citizens holding properties and banks accounts in foreign countries, says the order.
COMMENTS
Comments are moderated and generally will be posted if they are on-topic and not abusive.
For more information, please see our Comments FAQ