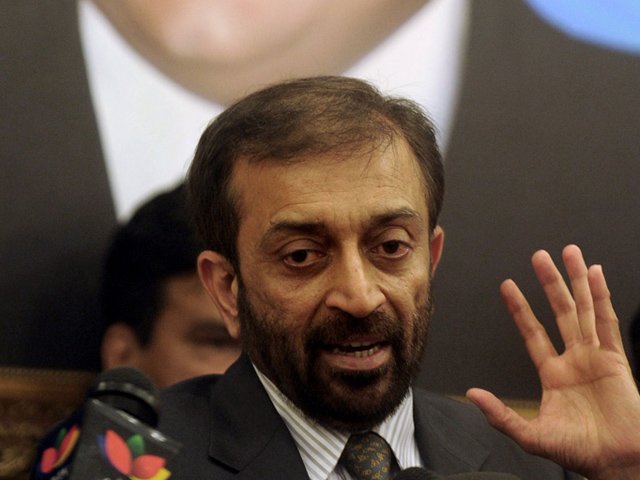 ---
KARACHI: Hardships surround MQM-Pakistan as Farooq Sattar desperately moves to restore political activities of Rasheed Godil, an important party MNA who remains absent following a round of failed negotiations.

According to details, the MQM-P chief had an hour-long meeting with Rasheed Godil at a hotel in Islamabad. Sattar warm-heartedly welcomed the aggrieved MNA after waiting for several minutes.

Farooq Sattar made a mention of Godil's seniority, expressing hope for resumption of his political activities, the sources said, adding that the discussion took place in an amiable manner while the MQM chief kept insisting the aggrieved MNA.

MQM-Pakistan reopens two offices in Karachi as ties with PML-N improve

Godil intimated his grievances in detail and agreed to rejoin if his demands were met. "From the past two-and-a-half years, no party member including Sattar inquired about me even though I am one of the most senior most leaders of the party" the sources quoted Godil as saying, "I don't understand why you are approaching me after leaving me astray for such long time. You should learn to give respect to your people."

According to sources, Godil warned Sattar to stay away from interest-driven politicians, saying that such people have been badly affecting the prestige of MQM. "Godil's discussion with Sattar was full of grudges and grievances" the sources said, adding that the meeting did not ended up in MQM's favour as Godil's agreement to reunite with the party is subject to excessively strict terms.

MQM-P is not happy with the reaction of Rasheed Godil, the sources said, adding that party leaders have expressed serious reservations on the conditions put forth by the awry MNA. "If [Godil] is not willing to work with MQM-P, he should leave the MNA seat of the party" the sources quoted MQM leaders as saying, "MNA benefits and emoluments taken by Godil should also be returned"
According to sources, the top leadership of MQM has appealed Farooq Sattar to have no further contact with Rasheed Godil.

"Godil should immediately resign if he can no longer hold the office of national assembly" the sources quoted MQM leaders as saying.