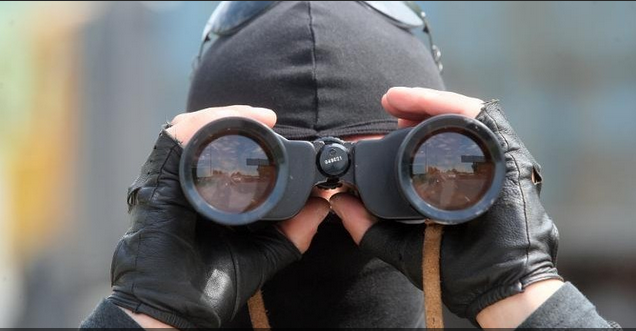 ---
A senior officer of the Indian military has been detained on espionage charges, according to Indian media reports.

The officer, a Group Captain of the Indian Air Force, who was posted in New Delhi, is now being questioned for possible spying for Pakistan, India Today newspaper reported.

The officer was first detected by IAF's Intelligence, the paper claimed quoting "top government sources".

The officer is suspected to have passed "critical information," over the last few months before being detected, sources said.

Initial investigations suggest the officer was honey trapped and was being blackmailed, according to a source. However, it didn't identify the woman who "lured" the officer.

There was no official word from the IAF on the reported detention.

However, government sources told India Today that "during routine counter intelligence surveillance carried out by the IAF's Central Security and Investigation Team it was discovered that an officer was indulging in certain unwanted activities through unauthorised electronic devices which is against existing orders. He has been taken into custody for further questioning."

Sources also said the officer established contact with his handlers through Facebook. Later the officer was in touch with his handlers through multiple social media platforms.

Indian national's case: Ansari not entitled to remission in sentence, PHC told

"We are trying to establish whether others too were involved and how big the ring was," the paper claimed citing a "top source".

"We have strong reason to believe that the officer was regularly meeting his handlers in the capital," the source added.

Indian armed forces have a strict policy on using social media applications.

The development came almost a month after Pakistan released a fresh video of an Indian spy, Kulbhushan Jadhav, in which he says his mother and wife, who met him in December, were "shouted at" by the Indian diplomat accompanying them.

India had claimed the two were "humiliated" by Pakistan and raised concerns over Jadhav's health.

Kulbhushan Jadhav, an Indian navy commander in the service of Research and Analysis Wing (RAW), the top Indian spy Agency, was arrested in 2016 from Balochistan.

In a subsequent video, he had confessed that RAW was sponsoring terrorism in Pakistan. He was sentenced to death by a court after a trial. India has moved International Court of Justice against Jadhav's sentencing.
COMMENTS (2)
Comments are moderated and generally will be posted if they are on-topic and not abusive.
For more information, please see our Comments FAQ