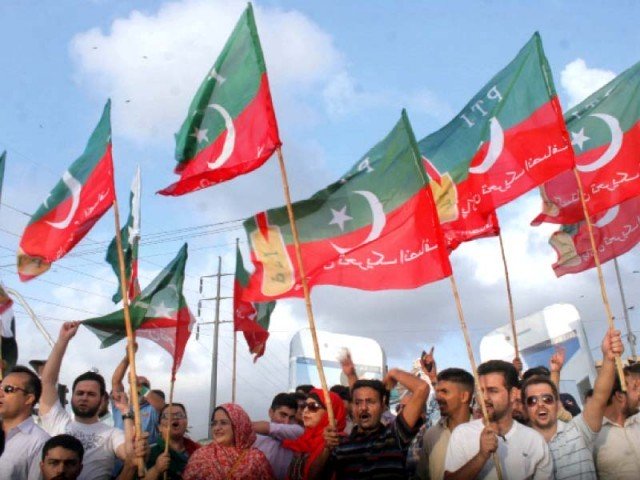 ---
ISLAMABAD: With at least six of its new lawmakers expected to get elected to the upper house of parliament, the Pakistan Tehreek-e-Insaf is likely to become the third largest political party in terms of its strength in the Senate.

Election on half of the 104-seat House is scheduled to be held on March 3, as 52 senators will retire next month upon completion of their six-year term in the Senate.

Currently, the PTI stands at the fourth position, given its strength of seven senators in the house and only one of its senators, Muhammad Azam Khan Swati, is scheduled to retire in March.

While, the rest of six senators will continue till March 2021.

The PTI expects to win six Senate seats out of 52 during the March 3 election, all of them coming from Khyber-Pakhtunkhwa where the party rules; thus putting the PTI's strength to 12.

The house of federation has equal representation of all four provinces, with 23 senators coming from each province, in addition to 12 senators from Fata and the federal capital.

Imran Khan commends K-P police despite top court drubbing

Under the Senate election rules, provinces elect their representatives in the upper house on the basis of their strength in the respective provincial assembly, while members of the National Assembly vote to elect senators from Islamabad.

On February 3, the K-P assembly will elect a total of 11 senators.

According to the formula, 123-seat K-P assembly will be required a total of 17 MPAs vote to elect one senator.

The parties' strength chart shows that the PTI has 61 MPAs, Qaumi Watan Party (10), PPP (6), PML-N (16), JI (7), ANP (5) and two independents.

The PTI is currently finalising its candidates for the Senate elections. A meeting of the central executive committee meeting is scheduled to be held on Friday (today) in Islamabad where its leadership would discuss and finalise about potential candidates.

The PTI has not officially asked this time around its party leaders to submit applications for the purpose; rather, it would shortlist candidates, said a senior party leaders.

He confirmed that Senator Azam Khan Swati, who would retire in March from the Senate, would be given party's nomination and most probably he would continue for another term of six years in the Senate.

Besides K-P, the PTI also hopes to secure one Senate seat from Punjab but this possible only if it manages to woo the support of some dissident MPAs of other party in the Punjab Assembly.

It is expected that the PML-N would continue to retain its majority in the house followed by the Pakistan Peoples Party.
COMMENTS
Comments are moderated and generally will be posted if they are on-topic and not abusive.
For more information, please see our Comments FAQ