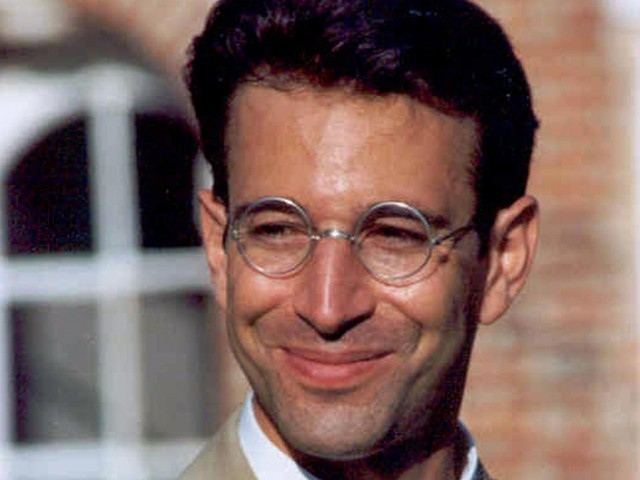 ---
KARACHI: The hearing of appeals filed by convicts in the murder of American journalist Daniel Pearl was put off in the Sindh High Court (SHC) due to the absence of the defence lawyers.

A two-judge bench, headed by Justice Salahuddin Panhwar, fixed the matter on February 20, directing the defence lawyer to appear and argue on the appeals.

The lawyer representing Ahmed Omar Sheikh was absent during the proceedings, leading to adjournment of the matter.

The main accused, Sheikh, who was sentenced to death on charges of kidnapping and killing the US journalist and his three accomplices - Fahad Naseem, Syed Salman Saqib and Sheikh Muhammad Adil - who were sentenced to life imprisonment, had appealed against their conviction and sentences in 2002.

Pearl, the South Asia bureau chief of the Wall Street Journal, was kidnapped on January 23, 2002 from Karachi and later beheaded by his captors.

Somali journalist killed in front of children

The anti-terrorism court had sentenced Sheikh to death on charges of kidnapping and killing the US journalist. His three accomplices were awarded life imprisonments and a fine of Rs500,000 each by the ATC in Hyderabad on July 15, 2002.

The court had also directed the convicts to pay Rs2 million to the victim's widow, Marianne Pearl.

The convicts had filed appeals in the high court on July 19, 2002, pleading to nullify their sentences and conviction.

In the meantime, the state had also filed an appeal seeking enhancement of the three co-accuseds' life terms to capital punishment.

Prolonged 'solitary confinement'

In August, 2014, the SHC had ordered the prison authorities to provide proper facilities to Sheikh, who was confined in the 'solitary death cell' being a condemned prisoner.

Sadia Rauf, the convict's wife, had taken the provincial home and prison authorities to court for allegedly denying basic facilities to her husband in violation of the law.

Previously, the prison authorities had informed the convict that all the facilities the convicts was entitled to had been provided to him in the jail as per the Jail Manual.
COMMENTS (2)
Comments are moderated and generally will be posted if they are on-topic and not abusive.
For more information, please see our Comments FAQ