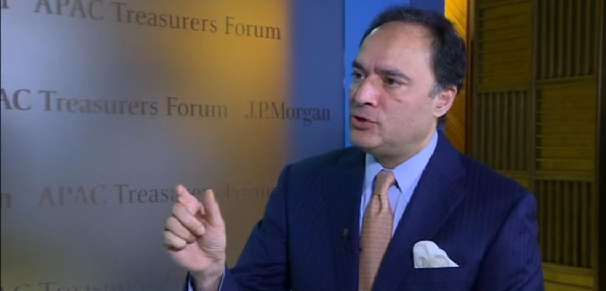 ---
Habib Bank Limited (HBL) has approved the appointment of Muhammad Aurangzeb as its new president and chief executive officer (CEO), subject to approval of the Fit and Proper Test (FPT) by the State Bank of Pakistan (SBP).

HBL has submitted the requisite application to the SBP.

Aurangzeb is a seasoned banker with more than 30 years of diverse experience at leading global banks in Pakistan and overseas. He is currently CEO Global Corporate Bank, Asia Pacific at JP Morgan.

Kotwal takes charge as acting CEO of HBL

Aurangzeb started his career with Citibank, first in Pakistan and later in New York. He then joined ABN AMRO Bank in a senior leadership role, rising to the position of the country manager in Pakistan. He has since held senior level regional and global positions in ABN AMRO Amsterdam, RBS Singapore and, since 2011, with JP Morgan.

He is a graduate of the Wharton School, University of Pennsylvania from where he received a Bachelor's degree in Science and Economics as well as an MBA.

HBL announced Rayomond Kotwal as acting CEO ahead of Nauman K Dar's retirement on December 31, 2017, according to a bourse filing.

HBL has been undergoing a major reshuffle at the top managerial level since the announcement of Dar's retirement.