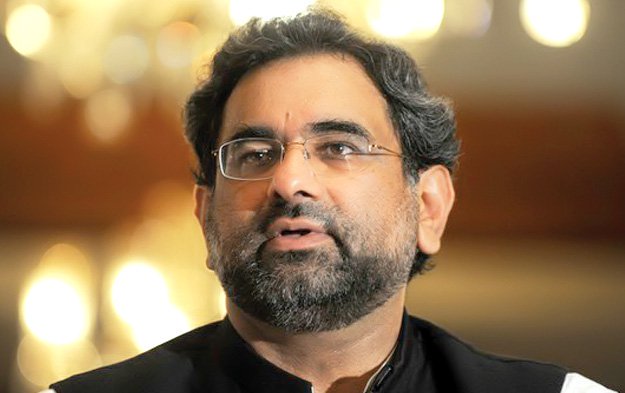 ---
Prime Minister Shahid Khaqan Abbassi on Thursday inaugurated Digi Skills programme which aims at training one million youth through online modules in Islamabad.

Addressing the ceremony, the prime minister said the present government has delivered in many fields by building motorways, ports, airports and establishing power plants but the advancement in the information technology sector is an important contribution in the last five years, Radio Pakistan reported.

PM Abbasi said that Digiskills programme will equip the youth to get online jobs and earn money through a non-traditional way. He said that he has full faith in the youth of the country and expressed the confidence that the girls especially will lead in the e-commerce and digital skills.

PM inaugurates free trade zone, first international Gwadar expo

Shahid Khaqan Abbassi said the world is changing fast today due to the revolution in information technology.

He said the government's responsibility is to fully facilitate the private sector to take the initiative and lead the way. He said the government on its part is committed to ensure availability of broadband in every inch of the country and facilitate e-commerce.

Addressing the inaugural ceremony, Minister of State for Information Technology and Telecommunications Anusha Rehman said the DigiSkills programme is an important programme of Information Technology. She said the program will create online employment opportunities to enable youth to earn 200 to 300 dollars per month. She said with the help of this programme youth from across the country will be providing their services to the entire world.

She said that one million youth of Pakistan could get benefits from the programme.

She said Pakistan Muslim League-Nawaz (PML-N) had a manifesto to bring technology into use for creating employment opportunities in the country and now the dream is getting materialised.

She said Pakistan is emerging as an IT-leader in the world. She further added saying that the government is committed to enlighten the future of our young generation with the use of latest technology.