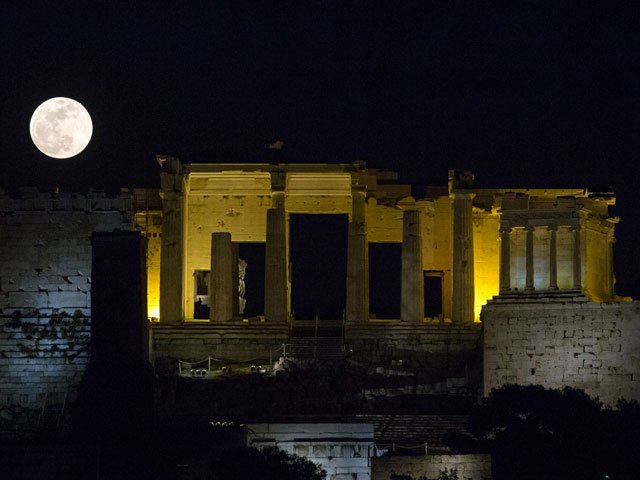 ---
The world witnessed a rare and a spectacular view of 'Super Blue Blood Moon' on Wednesday, after a gap of 152 years.

The Pakistan Meteorological Department (PMD) had told The Express Tribune that the 'Super Blue Blood Moon' will be easily visible from Sindh, Balochistan and coastal areas.

'Super Blue Blood Moon' lights up night skies in Pakistan

However, the chances of catching a glimpse of the moon were less from upper and central areas of country owing to cloudy conditions.

"It is going to be a historic moment as it is a coincidence when blue moon, red moon and full lunar eclipse will take place at the same time and on the very same date," said PMD chief Dr Ghulam Rasul earlier while talking to The Express Tribune.

"This moon was last time seen in 1,866," he added.

Here are the best shots from around the world of this rare happening.


COMMENTS
Comments are moderated and generally will be posted if they are on-topic and not abusive.
For more information, please see our Comments FAQ