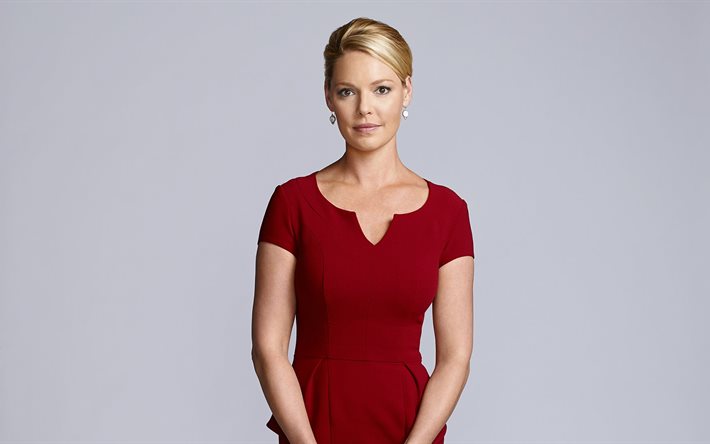 ---
As Meghan Markle and Patrick J Adams depart hit legal drama Suits, the series will introduce new star power in the upcoming eighth season of the show. USA Network announced on Wednesday that Katherine Heigl will join the cast as a series regular.

The former Grey's Anatomy actor will play Samantha Wheeler, a talented new partner at Pearson Specter Litt. Her role will challenge the status quo of the office as she becomes either its greatest asset or most powerful enemy, reported Fox News.




"Joining Suits was the perfect organic way to, not only collaborate with an EP I admire deeply, but to also become part of a show and cast that I am an immense fan of," Heigl said in a statement from USA Network.

She continued, "I have watched Suits from the very beginning and feel incredibly lucky to be the newest member of the Pearson Specter Litt family."




Heigl will join the Aaron Korsh-created series alongside returning cast members Gabriel Macht, Sarah Rafferty, Rick Hoffman and Dule Hill.

"On behalf of the entire Suits team, I am extraordinarily excited to welcome Katherine Heigl into our family. I have always been a big fan of her work and was delighted to discover she was an avid Suits fan herself," expressed Korsh.

He added, "I cannot wait to have her come play with our entire cast and crew. Unfortunately, the same cannot be said for Harvey, Louis, Donna and Alex as the mysterious Samantha Wheeler is a direct threat to their status quo."




"One thing is for sure – Samantha's wit, charm, loyalty, strength and vulnerability will all be put to the test as she muscles her way into the firm currently known as Pearson Specter Litt," he said, slightly hinting more detail about the new character.

Have something to add to the story? Share it in the comments below.