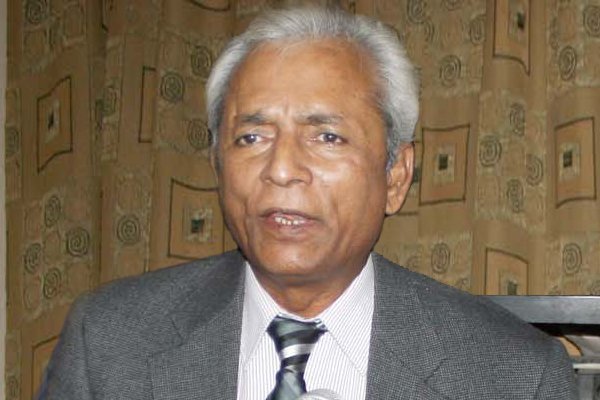 ---
ISLAMABAD: The Supreme Court on Thursday while rejecting the unconditional apology of Pakistan Muslim League-Nawaz (PML-N) Senator Nehal Hashmi has sentenced him to one month jail time.

The three judge bench headed by Justice Asif Saeed Khosa announced the verdict in contempt of court case against Hashmi for delivering hate speech against judges. Hashmi, along with the jail sentence, has also been ordered to pay a fine of Rs50,000.

Hashmi has also been barred from holding public office for the next five years.

CJP says verdict 'according to law'

Chief Justice of Pakistan (CJP) Mian Saqib Nisar, after the verdict in Hashmi's case, said the verdict is according to the law, reported Express News.

The comment was made during another case the CJP was hearing today. Abdul Ghafoor Lehri's lawyer Kamran Murtaza was summoned by the apex court today where he said he could not present his arguments as he was 'disturbed' by the punishment in Hashmi's case.

Justice Nisar then told the court and the lawyer that the verdict announced was in line with the law and asked Murtaza to present his arguments.

Contempt notice issued to secretary education

Hashmi on May 28, 2017 delivered a fiery speech at a private function and threatened to make miserable lives of the people who 'have held the Sharif family accountable'. The apex court had taken suo motu notice of his speech while the ruling PML-N had suspended his party membership and asked him to resign from the Senate.

Hashmi, however, had retracted his resignation days after submitting it before the Senate chairman – a move condemned by the ruling party which later expelled him for violating the party discipline.

Earlier, the Supreme Court's three-judge bench, overseeing the Panamagate JIT's proceedings, on June 22 expressed dissatisfaction over Hashmi's reply to its show-cause notice as the senator had not shown any regret or remorse for delivering the hate speech.

Opposition shares speaker's pessimism, PM begs to differ

Hashmi had offered an 'unqualified and unconditional apology' for his alleged hate speech against the judiciary and Joint Investigation Team (JIT) and his counsel had moved a fresh application, offering an unconditional apology, 'if the bench points out any of his fault'.

The application claimed that Hashmi is an innocent law-abiding citizen, a member of the Senate of Pakistan and a senior lawyer and thus cannot even imagine committing any act intentionally or willfully which could be taken as against the judiciary.