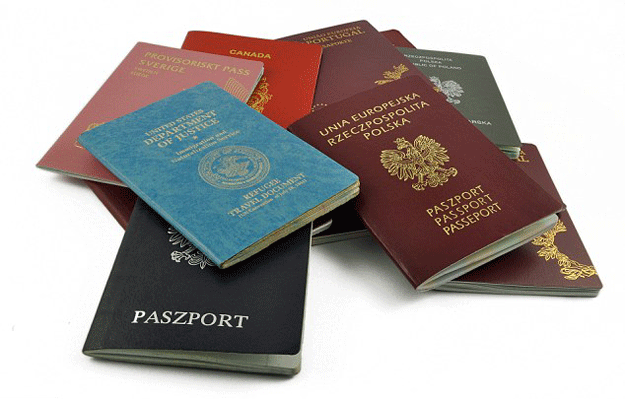 ---
ISLAMABAD: A top bureaucrat, who is working directly under the supervision of the Prime Minister's Office, is holding a dual nationality, reveals official correspondence.

The newly appointed secretary of the Board of Investment (BoI), Samaira Nazir Siddiqui, has admitted that she is also a citizen of New Zealand following a recent inquiry initiated by the Establishment Division in this regard on the directions of the Supreme Court of Pakistan.

Pakistanis in Denmark allowed dual nationality

Siddiqui, a grade-22 officer, was appointed BoI secretary last month. The BoI works under the administrative control of the Prime Minister's Office. Her husband Shoaib Siddiqui is also a senior civil servant and currently holds the position of the Planning and Development secretary.

On January 17, the apex court sought a list of judges and senior civil servants holding dual nationalities. The SC's three-judge bench, headed by Chief Justice Mian Saqib Nisar, gave 15 days to the Establishment Division and the Supreme Court and high court registrars to submit a list of people holding dual citizenship.

The Establishment Division later asked all the federal ministries and departments to furnish relevant details.

Siddiqui in her reply, available with The Express Tribune, stated that she acquired nationality of New Zealand in 2006 after her marriage with a Pakistani residing in New Zealand. She said she returned to Pakistan in 2008 after her marriage broke and never visited New Zealand again.

"I am a professional civil servant highly committed to my original national obligations. I had declared my dual nationality to my parent department, the Federal Board of Revenue," she mentioned in her clarification submitted to the Establishment Division.

Siddiqui is a seasoned bureaucrat who is originally from the Customs Services Group.

A source in the Establishment Division confirmed that it had received replies from several federal ministries and departments where some senior most civil servants acknowledged their dual citizenship. The source said the details would soon be submitted to the apex court.

Another grade-20 officer of the federal government, Iftikhar Arif, currently deputed at the Ministry of Information, admitted holding UK citizenship, in response to the Establishment Division's query.

Recently, it was reported in the mainstream media that within the Aviation Division alone, some 55 officers hold dual citizenship. At present the judges and civil servants are not legally barred from holding dual nationalities.

Dual nationality: SC suspends membership of MQM MNA, MPA

A bill seeking constitutional bar on civil servants, armed forces official and judges to hold dual nationality was moved in the parliament, but could not get through for some reasons.

A senior bureaucrat told The Express Tribune that a few bureaucrats who would voluntarily acknowledge their dual citizenship "as majority of people usually hide such details".

"The Supreme Court should not solely rely on the report the Establishment Division is scheduled to place before it in coming days. Rather, it should also seek help from the Federal Investigation Agency (FIA) to find out all those civil servants who possess dual nationality but are hiding it," he said.

According to the bureaucrat, there was no constitutional bar on civil servants holding dual nationality, but the civil service rules make it mandatory for them to furnish each and every detail to the government.

"It will be a misdeclaration and tantamount to concealment of facts on behalf of a bureaucrat if he or she hides their dual nationality from the government," he added.
COMMENTS
Comments are moderated and generally will be posted if they are on-topic and not abusive.
For more information, please see our Comments FAQ