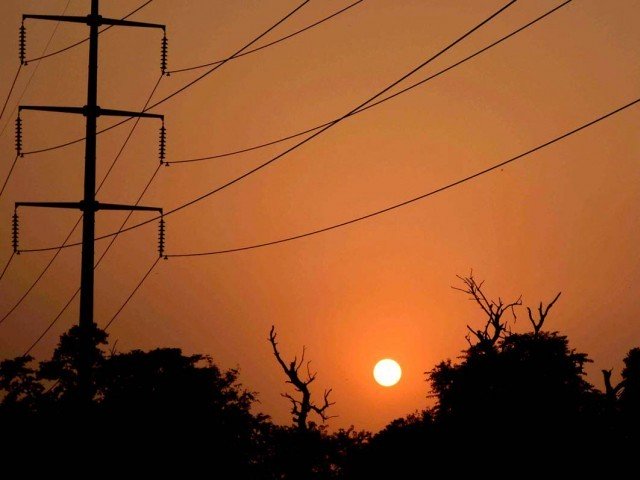 ---
PESHAWAR: The Khyber Pakhtunkhwa government to hold meeting with the Peshawar Electric Supply Company (Pesco) on Tuesday in order ink power purchase agreement from Golen Gol Hydropower Plant (HPP) for the people of Chitral.

According to officials, consumers in Chirral were getting power from Reshun Hydropower Plant (HPP) till 2015 when it was destroyed in a flood.

A 36-megawatt capacity unit of the total 108-megawatt Golen Gol HPP has been completed and generating electricity, they said. The project is owned by federal government's Water and Power Development Authority (Wapda) and the K-P government wants 8MW of electricity for the residents of Chitral, officials said.

Official of the K-P government dealing the matter informed that a delegation of the K-P Energy and Power Department and Pakhtunkhwa Energy Development Organisation (Pedo) would visit the head office of the Pesco on Tuesday to meet with the officials concerned for discussing the issue and finalizing possible power purchase agreement.

The K-P government-owned 4.2 megawatts Reshun HPP was supplying to about 16,000 customers in Chitral from 1999 till July 2015, when it was destroyed by flash-floods throwing the consumers into darkness.

As per K-P government documents, the PEDO was supplying the electricity to the consumers at Rs3 per kilowatt-hour from Reshun HPP when the flood destroyed the power house of the HPP and disconnected them. "Our transmission lines and feeders are intact and standing in working conditions. All we need is to connect the transmission lines to the newly constructed Golen Gol HPP of Wapda," said an official of the K-P government close to the development.

The K-P government has sent a letter to the chief executive officer of Pesco last week for power supply from Golen Gol HPP for the consumers of Upper Chitral by connecting the HPP with the transmission lines in Joti Lasht area of Chitral. "We need electricity, the rest of our system of supply and bills collection is intact. We need 8-megawatts electricity from Golen Gol to meet our needs," said the official adding that after the flood they have been trying to meet the gap through solar energy, diesel generators, mini-micro hydropower stations and small capacity HPPs but these are not enough to meet the demands of the households. The documents show that the Pedo's board of directors okayed the reconstruction of Reshun HPP by refurbishing and installing the same equipment which were damaged by floods.

Published in The Express Tribune, January 30th, 2018.
COMMENTS
Comments are moderated and generally will be posted if they are on-topic and not abusive.
For more information, please see our Comments FAQ