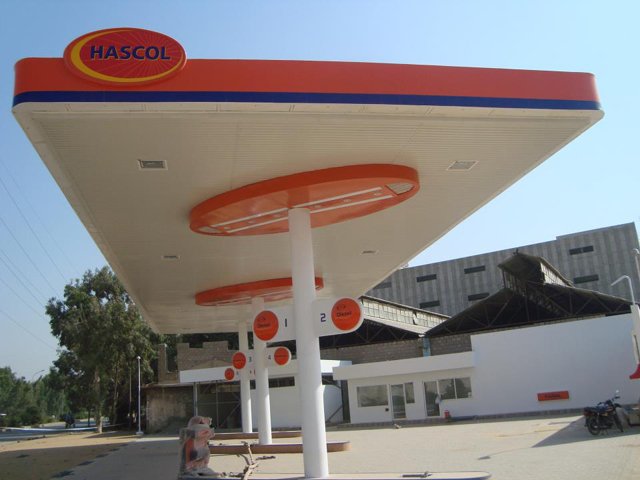 ---
KARACHI: Hascol Petroleum Limited (Hascol), an oil marketing company in Pakistan, has agreed to pay $9.5 million to a UAE company, Mena Energy DMCC, in an out-of-court settlement of litigation in London, according to a notice sent to the Pakistan Stock Exchange (PSX) on Monday.

The firm would pay the amount in four equal installments of $2.37 million each in the next 18 months to settle the three-year-old pending issue.

Why Canada is the next frontier for shale oil

The payments, however, would not hinder operations at the company as it has already put aside a considerable amount to deal with the situation.

Hascol's share price dropped 0.35%, or Rs0.99, to close at Rs281.10 with a mere 7,400 shares changing hands. The notice was posted after scheduled trading hours.

Mena Energy DMCC used to be a supplier of fuel oil and gasoil to Hascol. The two companies, however, entered into a dispute around November-December 2014.

Hascol claimed that the UAE firm did not supply to them the agreed quality of oil through vessel and that the delivery was also delayed. In response, Hascol did not open a letter of credit for gasoil.

Later on, the dispute turned into litigation as both companies made material injury claims and counterclaims on each other.

"The settlement involves the company agreeing, subject to the State Bank of Pakistan's approval, to pay the settlement amount over a period of 18 months in installments of $2.37 million each on May 19, 2018, July 19, 2018, January 19, 2019 and July 19, 2019," Company Secretary Zeeshanul Haq said in a notification to the PSX.

Increasing Revenue: Petrol prices hiked in Saudi Arabia 

The company said that the Board of Directors approved the out-of-court settlement of an ongoing litigation dispute in the English Commercial Court, London, based on advice and recommendation of the solicitors and senior counsel representing the company in the litigation.

The company also notified that it has, during the year 2017, made general provisioning of approximately Rs600 million in its books, which will substantially minimise any adverse impact of the settlement arrangement and the company does not anticipate any cash-flow issues for its ongoing business requirements.

Published in The Express Tribune, January 30th, 2018.

Like Business on Facebook, follow @TribuneBiz on Twitter to stay informed and join in the conversation. 
COMMENTS
Comments are moderated and generally will be posted if they are on-topic and not abusive.
For more information, please see our Comments FAQ